Average City bonuses jump to £15,000 while health and social sectors get 'close to zero'
Staff in the banking and insurance sectors are paid the highest average bonuses in the country.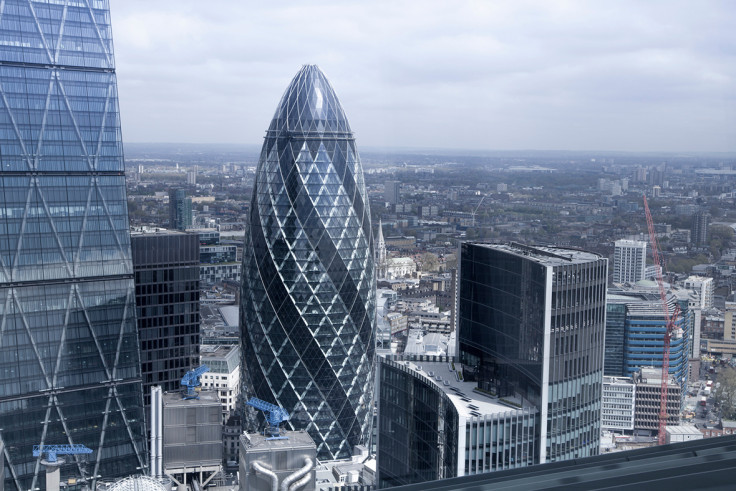 Workers in the financial services industry took home an average bonus of just under £15,000 last year, according to official figures.
Staff in the financial and insurance sectors were paid the highest average bonuses in the country, jumping just under 10% compared to a year ago to £14,770, said the Office for National Statistics.
This compares with the average employee bonus across all sectors of the UK economy, which lifted 5.3% over the period to £1,600.
By contrast the report said bonuses per employee in the health and social work sectors were "close to zero."
Overall, the country paid itself £46.4bn in bonus payments in the last financial year, the highest level on record and an increase of 6.5% compared with the previous year.
Financial services bonuses accounted for just under a third of all bonuses handed out to workers in the UK, with £15bn paid out in the sector. However, bank bonuses are still below the 2008 peak of £18.4bn set by the industry, at the height of the financial crisis. Most banking bonuses are paid between December and March, in a period known as 'bonus season'.
In 2017, across the UK economy, bonuses were also driven by increases in the support services, construction and the entertainment industries.
City lobby group TheCityUK said financial services and its related industries account for around 12% of the country's gross domestic product employing nearly 2.2 million people.
However, senior banking executives can take home payments that are many multiples of average bonuses.
The five highest paid employees at City-based HSBC earned a combined £33.m, with the top earner taking home over £9.6m.
Meanwhile, more than 360 of the bank's employees earned over €1m last year, according to HSBC's annual report published earlier in the year.
In August it emerged that Eric Daniels, the chief executive of Lloyds Bank when it was bailed out with £20bn of taxpayer money during the 2008 financial crisis, is suing the bank for hundreds of thousands of pounds in disputed bonuses.
Daniels is understood to be taking action against Lloyds, which he left in 2011 with a £5m pension pot, for as much as £500,000 in unpaid bonuses that were due in 2012.
During the 66-year-old American's tenure, Lloyds was the biggest seller of payment protection insurance (PPI), a scandal has so far cost the bank £18bn.
© Copyright IBTimes 2023. All rights reserved.