Brits view more online jihadist propaganda than people living in any other European country, a new study has revealed. Content shared by extremist organisations on social media and online messaging apps attracts more clicks in the UK than in other European countries, according to The New Netwar report by UK thinktank Policy Exchange.
The news comes several days after Isis claimed responsibility for the Parsons Green tube bombing and ahead of Prime Minister Theresa May's meeting with French President Emmanuel Macron, during which they will discuss possible measures to tackle online extremism.
The report claims that jihadist content is "easily accessible" and reaches hundreds of thousands of people on messaging apps such as Telegram, including a concerning number in the UK.
Former CIA Director General David Petraeus wrote in the report's foreword that jihadists are "exploiting the vast, largely ungoverned spaces in cyberspace, demonstrating increasing technical expertise, sophistication in media production, and agility in the face of various efforts to limit its access."
He said that the attempted bombing of an underground train at Parsons Green on Friday 15 September "underscored once again the ever-present nature of this threat".
"It is clear that our counter-extremism efforts and other initiatives to combat extremism online have, until now, been inadequate," he said. "There is no doubting the urgency of this matter. The status quo clearly is unacceptable."
The Parsons Green tube bombing is the fifth terror attack to strike the UK this year. Over 69% of terror attacks since 1998 were committed by individuals who consumed "instructional terrorist material", according to the report.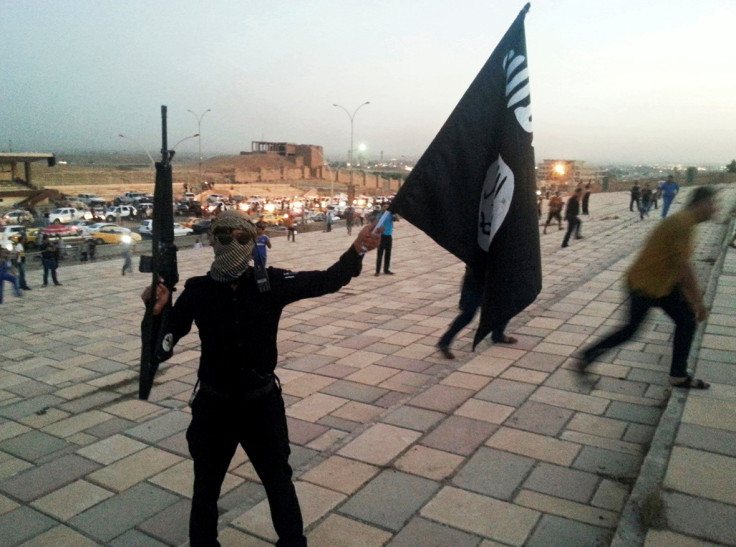 Isis has rapidly increased its propaganda output in the past decade and now produces around 100 pieces of new content in an average week, Policy Exchange analysts said. "For at least a year, the production of content has continued despite the death of key figures, loss of territory and ongoing fighting," they said.
Iraqi and Syrian forces have driven back Isis fighters in key territories in the Middle East, including Mosul and Damascus.
The UK government has called on internet companies such as Facebook and Google to do more to take down extremist content, warning that in future they may be fined for failing to remove jihadist propaganda.
Facebook has promised to "aggressively to remove terrorist content" from its website and said it has developed a database of online footprints to catalogue extremist videos and images.
Google said that online extremism poses a "critical challenge for us all" and recently started disabling adverts on videos showing "offensive content."
"This strikes the right balance between free expression and access to information without promoting extremely offensive viewpoints," Google's General Counsel Kent Walker wrote in a blog post in June.