Awkward's mid-season finale ended with Jenna and Sadie trying to convince Matty that his new girlfriend Eva is a dangerous sociopath, who turns out to be pregnant, and Jenna and Luke breaking up.
The hit MTV teenage show will be back for the remaining episodes, and according to reports, Jenna and Matty might hit it off again - as they say, third time is the charm!
Eva's pregnancy doesn't seem to be too much of a roadblock for the exes' reunion in the new trailer for Awkward's Fall premiere.
Of course, there will be a few 'bumps' along the way, with Eva's pregnancy, and also with Jenna seen locking lips with a new guy shortly after butting heads with Matty. But isn't every real relationship worth fighting for?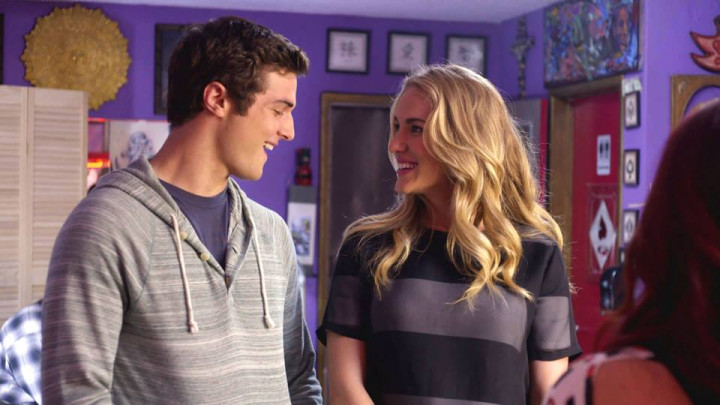 In the trailer Jenna questions, "Will relationships end forever?"
This is followed by a scene where Jenna is begging Matty, "Please don't ruin your life over this" and Matty is furiously replying, "you are definitely over stepping."
Is Jenna talking about Matty and Eva's baby? That baby will definitely ruin Matty and Jenna's chances to be together again.
Awkward Season 4 returns Tuesday, September 23 at 10/9c on MTV.
Click to watch the Awkward trailer.