A mother who was found guilty of murdering her 21-month old daughter after stamping her to death has been jailed for life and will serve a minimum of 24 years. Kathryn Smith, 23, was convicted of killing Ayeeshia Jane Smith at her home in Burton, Staffordshire on 1 May 2014.
Smith was also found guilty of child cruelty, with her former partner, 22-year-old Matthew Rigby guilty of causing or allowing the death of her daughter. He was sentenced to three-and-a-half years at the same time as Smith at Birmingham Crown Court.
During the trial, the jury heard how Ayeeshia, also known as AJ, died as a result of significant chest injuries, including a laceration of her heart which is believed to have been caused by a stomp or "crushing force". Experts described her injures as similar to someone who may have fallen out of a building or been involved in a car crash, including multiple rib fractures which occurred just hours before her death.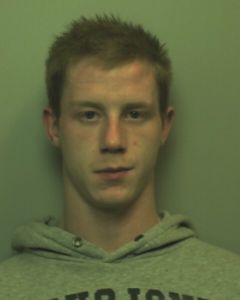 The jury heard how Smith and Rigby had an "often volatile" relationship and were regular drug users who kept cannabis inside one of the child's beakers.
Three weeks before her death, Derbyshire county council social services discussed taking Ayeeshia into care as she was feared to be the victim of domestic abuse. Ayeeshia was known to Derbyshire social services from birth and had been in care for a brief period from mid-2013, before she was returned to her mother's custody.
It emerged after the child's death that she suffered an undiagnosed bleed on the brain during a collapse in February 2014, despite being taken to hospital at the time. A post mortem of Ayeeshia found other injuries, including extensive bruising on the spine which Rigby had claimed was caused by falling off her plastic potty. A serious case review has now been set up to examine how social services missed various "red flags" of potential abuse.
Following the pair's guilty verdicts, Ricky Booth, Ayeeshia natural father, said in a court statement: "It's pure evil, no punishment is good enough and nothing will bring AJ back and I will always be left with the guilt that I wasn't able to protect her."
Detective Inspector Andy Maxfield, of Staffordshire Police, said: " I welcome the sentence. The death of a child is a tragedy no matter how it happens. Ayeeshia suffered horrific injuries and her life was cut short by the one person who should have kept her safe. The punishment needed to fit the crime, in this case."
Wendy Bounds, Prosecutor from the West Midlands Crown Prosecution Service's Complex Casework Unit, added: "We all recognise the responsibility and duty that rests with parents and those having the care of children to love, protect and nurture them. No child should suffer at the hands of those who should be caring for her; no child should be the victim of broken bones or serious injury caused by violent assault by those caring for her. That is precisely what happened to AJ in the eight months or so leading up to her death."