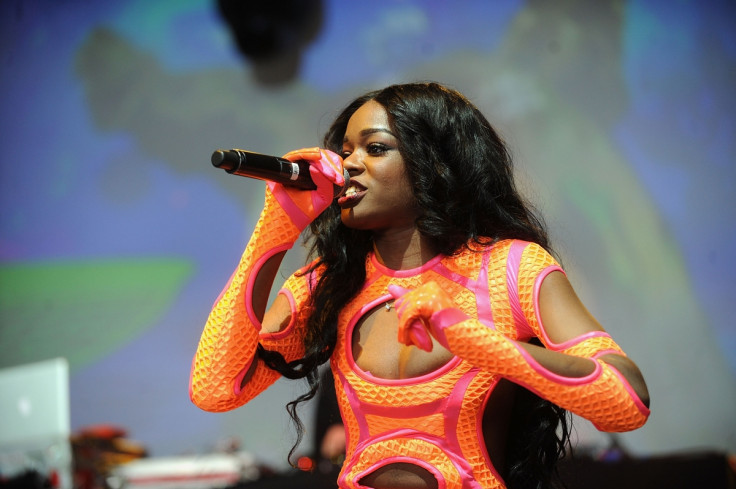 Months after she branded Zayn Malik a "curry scented b***h" in a racist and homophobic Twitter rant, Azealia Banks has written a lengthy apology to the former One Direction star. The 212 rapper launched the scathing attack against the British singer after accusing him of plagiarising the visuals for her track Yung Rapunxel in his video for Like I Would.
Following her abusive posts her Twitter account was suspended, but she appeared to stand by her words in the immediate aftermath saying he "felt as if he was too good to acknowledge me yet not to copy my creativity. I had to remind him that were [sic] both in the same boat in this industry and people of color".
But it looks like the 25-year-old has finally put her ego aside and offered an explanation for her actions in an open letter published on her Instagram page.
She told fans: "At times, I am so consumed by my own struggle, and the struggle of my race, that I forget to consider the hardships other minorities continue to endure.
"Coming from an ethnicity that is largely discriminated against does not warrant a licence to use derogatory, abusive terminology nor does it give me the right to make hurtful remarks."
She wrapped up the missive by vowing to be a do better. "I am not cruel, nor am I heartless or vindictive. There is a lot of love in my heart and there is good in my soul. What I did was wrong and I am committed to being a better person."
In an interesting twist , the Mirror reports that Banks has expressed her desire to collaborate with the Bradford-born heart-throb. She reportedly said: "I definitely would love to collaborate with Zayn.
Shed added that she was drawn to his sound. "From here, I watched the Naughty Boy thing and I have always seen where he's going. He's definitely helped him get that sound, that sound that's different but still cool, very relevant but it's different and it's new and special – which is something I think I do very well."
Banks will be hoping that the apology will win over some of the fans that she lost following her offensive tirade and also offer a welcome distraction from her recent feud with Hollywood actor Russell Crowe. The songstress filed a battery report against the Oscar-winning actor after alleging that he "choked and spat" before using a racial slur at his dinner party after she rejected his advances.
However Wu-Tan Clan legend RZA− who invited her to the intimate bash − refuted the singer's claims in a Facebook post and corroborated previous eyewitness statements that she was the aggressor. He told fans: "I have a wife, daughters, sisters and females on my staff so I protect women everyday. I pray none of them ever behave the way I witnessed Azealia Banks behaved that night."