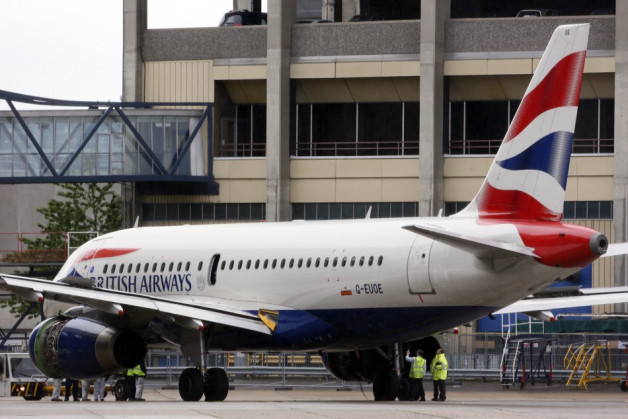 Safety procedures at British Airways' maintenance depots at London's Heathrow Airport are likely to be re-assessed following suggestions that the BA Airbus A319 forced to make an emergency landing on 24 May had been mistakenly cleared for take-off.
The plane, bound for Oslo, was forced to double back after both of its protective engine cowlings blew away on take-off, setting one engine alight. The pilot landed the plane safely.
According to a report in the Sunday Express, BA engineers commonly work on two or more similar planes during a shift. It is thought that the engine cowling covers on two different planes were confused, and mistakenly marked as secure on the plane to be used for the Oslo flight.
In a preliminary report issued on Friday 31 May, Britain's Air Accident Investigations Branch noted: "The aircraft had undergone scheduled maintenance overnight. This required opening the fan cowl doors on both engines to check the Integrated Drive Generator (IDG) oil levels."
It implied, too, that even though the engineers should not have signed the plane out, the fault should have been spotted by the aircrew. "The Airbus A320-family Flight Crew Operating Manual Standard Operating for the exterior walk-around includes a check on each engine that the fan cowl doors are closed and latched. To perform this check it is necessary to crouch down so that the latches are visible."
The Bureau concluded with the following safety notice: "It is recommended that Airbus formally notifies operators of A320-family aircraft of the fan cowl door loss event on 24 May 2013, and reiterates the importance of verifying that the fan cowl doors are latched prior to flight by visually checking the position of the latches."
Watch dramatic passenger footage of the emegency landing on YouTube by clicking the video window below.