Passengers who escaped from a British Airways plane that caught fire on the runway are suing aviation firms GE Aviation and Boeing. The fire broke out on the Boeing 777-200 on 8 September, as it prepared to take off from Las Vegas with 157 people on board.
A US National Transportation Safety Board investigation into the incident found the engine of BA flight 2276 had "multiple breaches" in its casing.
A lawsuit has now been launched by 65 of the people on board, most of whom are British, Sky News reports. The passengers are claiming the plane was "defective and unreasonably dangerous" and that the companies knew parts were prone to "fracture and failure".
Lawyers for the passengers said GE Aviation had lobbied against stricter inspections of the engines before the fire. They also raised a Federal Aviation Administration directive from 2011, warning of defects in parts on similar engines. However, GE Aviation has challenged the claims stating that the engine had different parts, adding that it was "among the most reliable jet engines in commercial aviation history".
James Healy-Pratt, of London-based Stewarts Law, said the passengers did not hold the pilots or crew responsible for the incident. He said: "The pilots and cabin crew performed heroically in guiding the aircraft to an emergency stop."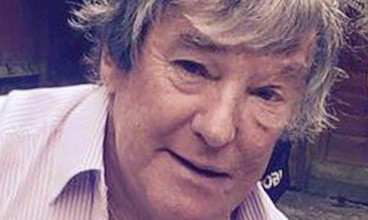 BA senior captain Chris Henkey, from Reading, Berkshire, was hailed a hero after he aborted take-off and declared the emergency, ordering the immediate evacuation of the passengers on the Gatwick-bound flight. 27 people - including all the crew - needed treatment for minor injuries.
Mr Henkey, from Reading, Berkshire, who has 42 years of flying experience with BA was applauded by passengers when he spoke to them in the safety of the building after the incident. He was praised for his "textbook" response to the emergency by aviation experts after a recording of his calm response to the situation when talking to air traffic control was released.
However, in pictures that surfaced later, many of the passengers were seen carrying items of hand luggage as they fled the burning plane. Mr Henkey, who retired from flying shortly after the incident, criticised some passengers on the plane for taking luggage from overhead storage units causing a potentially dangerous delay in the safe evacuation of the plane.
Meanwhile, lawyers say more passengers are expected to join the claim. Neither Boeing nor GE Aviation has commented on the lawsuit.