Baalshamin temple blown up by Isis: 'Palmyra is hostage of the Islamic State'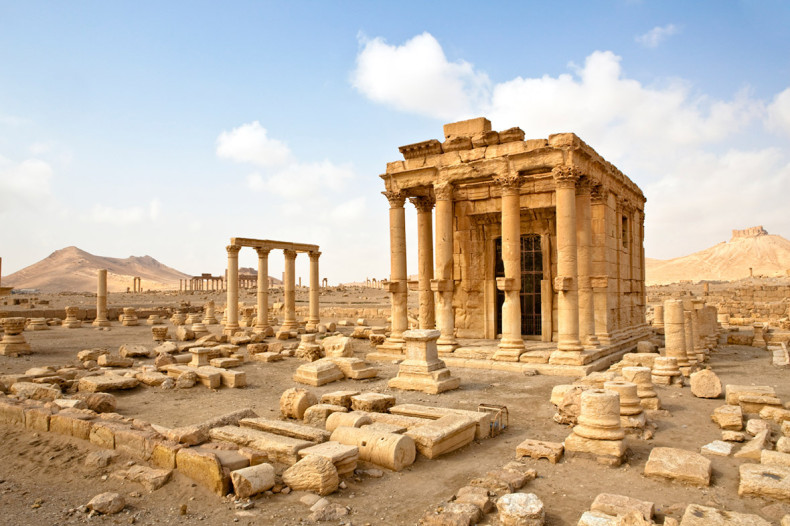 The Unesco world heritage site of Palmyra in Syria is now "hostage" of the Islamic State (Isis) after militants blew up the ancient temple of Baalshamin, according to the country's head of antiquities. "Every day we have bad news. I'm sure in the [near] future we'll see more images and news about destruction by Daesh [Isis] in Palmyra," Maamoun Abdulkarim told IBTimes UK.
The temple of Baalshamin was built in 17AD and it was expanded under the reign of Roman Emperor Hadrian in 130 AD. According to Abdulkarim, IS placed a large quantity of explosives in the temple, which is dedicated to the Phoenician god of storms and fertilising rains, and blew it up, destroying completely the cella (the house of God, inner area of the temple). The columns around also collapsed.
The antiquities chief cited local staff and residents a saying that the temple was destroyed on 23 August, although explosives were placed a month ago. Conversely, the Syrian Observatory for Human Rights (SOHR) said it was blown up about one month ago. One month ago, IS destroyed the lion statue, a 3m unique piece made of limestone that stood outside a museum and transformed the museum into a prison and a courtroom. IS also demolished two ancient Muslim shrines deeply revered by the local population. Most of the pieces have been evacuated by Abdulkarim's staff before IS arrived.
A week ago, the Islamist group beheaded Khaled al-Asaad, an 82-year-old retired archaeologist who was the former chief for Palmyra ruins.
Abdulkarim said: "Palmyra is now hostage of Daesh. They saw the international reaction to the death of Asaad and how Palmyra is important in the heart of all the people in the world and they want to show that they are strong. They haven't kept their promises to protect the ancient buildings. They are anti-civilization."
The United Nations describes Palmyra as a site of "outstanding value". An ancient metropolis and a caravan hub of several civilisations, Palmyra is full of precious sculptures and artefacts. It is renowned for its urbanism – a unique mix of Roman architecture with Greek-Persian and Babylonian influences. It is admired for its famous colonnaded main street and admired in particular for the temple of Baal, considered one of the most important cultural monuments of the entire region.