Isis in Palmyra: Syrian antiquities director denies reports of Islamic State destruction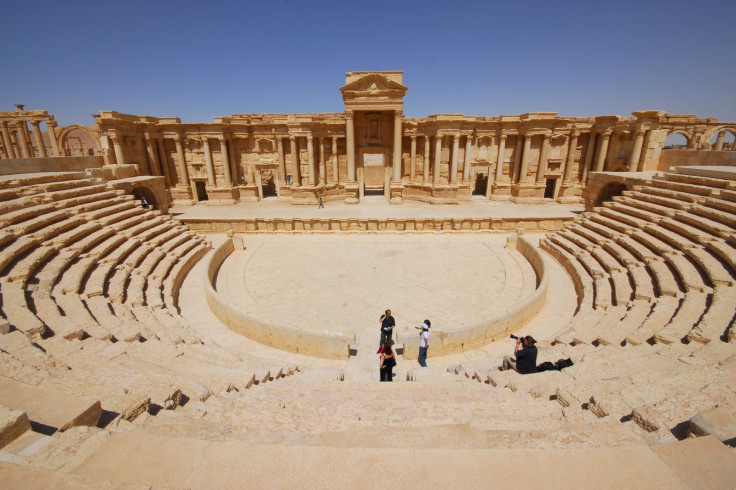 The Syrian antiquities director has denied reports that the Islamic State (Isis) has already started crushing ancient statues at the archaeological site of Palmyra, while a Syrian opposition group reports 20 Assad loyalists were executed by IS in the Roman amphitheatre at the site.
Damascus-based Maamoun Abdulkarim, who is in daily contact with colleagues in the oasis city, said that the situation in the 2,000-year-old world heritage site is quiet and no damages have been reported.
Earlier reports said that IS militants started destroying statues in the city's museum, with one alleged witness saying that the god lion statues had been pulverised with construction machines.
However, Abdulkarim said that no artefacts have been crushed in the museum, which is closed and strictly guarded by IS fighters.
The jihadist group released a statement on 27 May claiming that they will preserve Palmyra's historical monuments and the ruins but "pulverise statues that the miscreants used to pray for".
The Syrian observatory for human rights, a London-based opposition group, said IS executed 20 men in front of a crowd in the Palmyra theatre.
A week after seizing the strategic city, the extremists gathered 20 men accused of being Assad loyalists and shot them dead, according to the Observatory.
"IS gathered a lot of people there on purpose, to show their force on the ground," said the Observatory.
Abdulkarim commented on the report saying that he was "shocked to learn that a 2,000-year treasure had been used to kill people."
IS also published photographs online which appeared to show the ancient Palmyra ruins unharmed. The 10 images were published as a photographic report entitled "The ancient city of Tadmur [Palmyra in Arabic]" and showed the amphitheatre, the city's prison, columns and arches. The theatre appeared to have an IS flag flying on top of it.
The UN describes Palmyra as a site of "outstanding value". An ancient metropolis and a caravan hub of several civilisations, Palmyra is full of precious sculptures and artefacts. It is renowned for its urbanism – a unique mix of Roman architecture with Greek-Persian and Babylonian influences. It is admired for its famous colonnaded main street and revered in particular for the temple of Baal, considered one of the most important cultural monuments of the entire region.
© Copyright IBTimes 2023. All rights reserved.