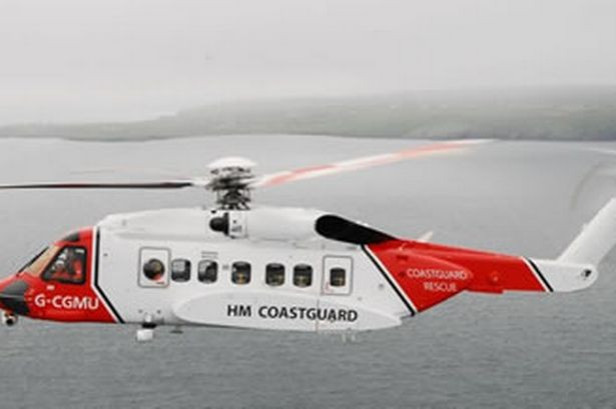 A woman has given birth to a baby boy in a helicopter 1,000ft above sea level because the crew could not get her to hospital on time.
A local doctor on the tiny island of Unst, the most northerly inhabited island in the UK, helped her into a helicopter to fly her to hospital in the Shetlands capital of Lerwick, 50 miles (80km) away.
But the baby could not wait and was born in the helicopter 1,000ft in the air over the island of Lunna Holm. He weighed in at just over 7lbs.
The helicopter soon landed and the baby and his mother arrived safely at the hospital.
Alex Dodge, watch manager at Shetland Coastguard, said: "This is the first time a baby has been delivered on the coastguard search and rescue helicopter based at Sumburgh in the Shetland islands.
"We would like to congratulate the mother and father on the birth of their son, who is reported to be doing well."
The baby was delivered by winchman paramedic Marcus Wigfull.