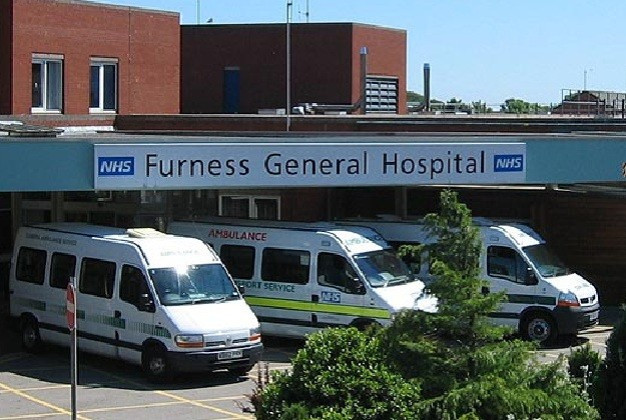 Three hospital executives accused of ordering a cover-up over failures to investigate the deaths of babies at a hospital in Cumbria have been named by the NHS regulator.
Cynthia Bower, the former chief executive of Furness General Hospital, her deputy Jill Finney and media manager Anna Jefferson were named by the Care Quality Commission after the organisation was forced to abandon its bid to prevent their identities being made public.
All three were present at a meeting when it was decided to scrap a report which criticised the hospital and its maternity unit over the deaths.
Health Secretary Jeremy Hunt said he was pleased with the CQC's decision to name them.
"This is a sign that the NHS is changing because we've had a history of cover-ups going on many, many years. Now what's happening is that when there was an issue the new management of the CQC immediately asked for an independent report," Hunt said.
"They published that report and they've got legal advice that says they can issue the names of the people mentioned in that report.
"That's so important because there has to be accountability inside the NHS and people have to know where the buck stops when something goes wrong."
More than 30 families have taken legal action against the hospital over deaths and injuries to babies and mothers from 2008.
CQC chief executive David Behan promised that the regulator would review its decision to protect the individuals' identities.
Public pressure to reveal the names has mounted since publication of a report by consultants Grant Thornton. They were asked to investigate after Morecambe Bay NHS Trust, which ran the hospital, was given a clean bill of health in 2010.
The report found evidence that a decision was made in March 2012 not to publish an internal review that was highly critical of the hospital and its maternity unit.
Initially, the CQC redacted the names in the report on legal advice.
But the information commissioner, Christopher Graham, warned that senior managers must not be allowed to "hide behind the Data Protection Act".
"What appeared to be going on was a sort of general duck-out saying 'oh, data protection, sorry can't help you'," said Graham.
"That's all too common and in this case it certainly looked as if data protection really wasn't the issue. If you are a senior official then there are issues about the point at which your privacy is set aside because of over-riding public interest."