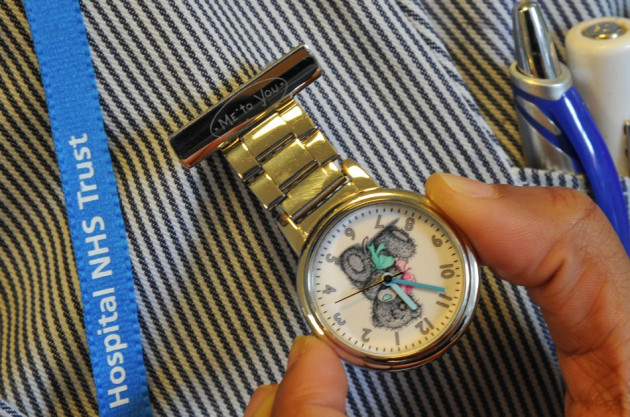 An NHS hospital already being investigated for failing to care for its patients has apologised after a baby was found with a dummy taped to its face.
Mid Staffordshire NHS Foundation Trust has said it has suspended a member of staff following the incident involving the four-month-old baby boy.
Police are also investigating the incident following a complaint about the treatment of the child.
Colin Ovington, Director of Nursing, said the incident was "exceptional" but felt proud his staff were able to report on the occurrence.
He added: "We have a zero tolerance approach to poor patient care and we take immediate, appropriate action as soon as we know about any potential serious incidents which happen in our hospitals. We are proud that our staff now feel confident to report any incidents which happen.
"One of our recent incidents involved a dummy that was found taped onto a baby's face. Fortunately, the baby was unharmed.
"We cannot emphasise strongly enough that this incident is exceptional and apologise again to the family. We want other hospitals to learn from this incident so that we can be sure that it does not happen to any other baby."
A spokesman for Staffordshire Police said: "Officers from our Protecting Vulnerable People Department are at the very early stages of investigating a complaint concerning the treatment of a baby boy by a member of staff at Stafford Hospital earlier this month.
"The baby boy, who was four months old at the time, was not harmed as a result.
"We are liaising closely with his family and the NHS Trust concerning the matter."
The hospital is already at the centre of a public inquiry into "serious failings" in the treatment of its patients between January 2005 and March 2009. The review is due to be published on 6 February.
A separate report by the Healthcare Commission in 2009 revealed between 400 and 1,200 more people died than what is considered normal between 2005 and 2008.
it has also recently emerged the trust has paid out more than £1m in compensation to 120 victims of abuse or their families.