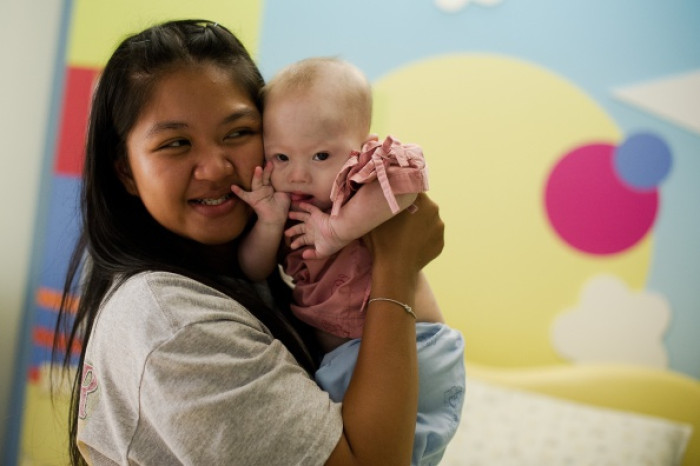 The Down syndrome baby allegedly abandoned in Thailand has been granted citizenship in Australia.
Gammy was at the centre of a Thai surrogacy scandal in August after Perth couple David and Wendy Farnell left him behind while taking his healthy twin sister Pipah back to Australia with them.
The couple have denied abandoning the boy, and said they only left Thailand after fearing the surrogate mother would seize their daughter.
Birth mother Pattaramon Chanbua has now confirmed one-year-old Gammy has been granted Australian citizenship after she made an application with the help of the Australian charity Hands Across the Water to safeguard his future.
"He got citizenship four days ago. The Australian embassy called me on Friday to ask me to come and collect the documents," Chanbua told AFP.
"I want him to be near me here [in Thailand] so that I don't have to miss him," the 21-year-old mother said.
"But if all of my family, including me die and if Gammy is left behind alone, at least the Australian government will help him."
Commercial surrogacy is illegal in Australia, forcing infertile couples overseas to countries such as India and Thailand to fulfil their ambitions of having a family.