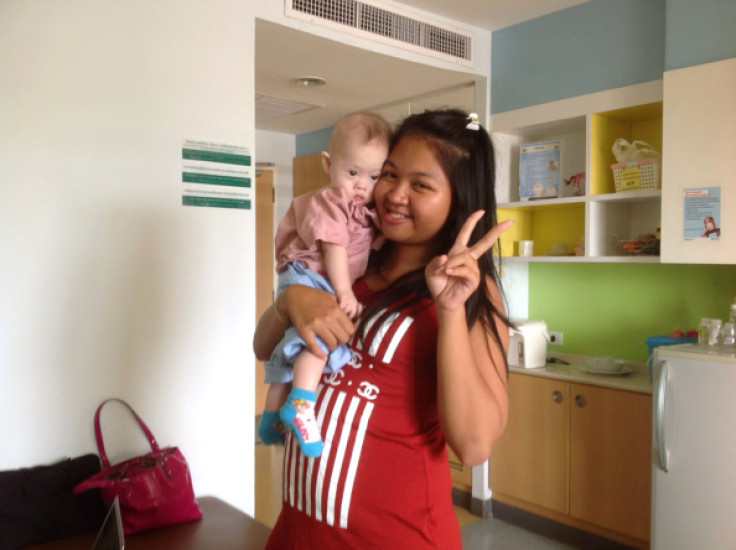 Baby Gammy, born to a surrogate mother in Thailand, is in news again all thanks to his Australian parents who abandoned the child upon finding he had Down syndrome.
The Australian charity administrating baby Gammy's donations has recently discovered that his Australian parents, David Farnell and Wendy Li, are trying to access the funds collected for the child's medical costs.
"I don't understand it on any level... The funds were donated... because of the alleged actions of Mr Farnell, and to think he believes he has some right of claim over it... I find it perplexing," said Peter Baines, founder of the charity Hands Across the Water, reported The Independent.
People across the world donated over £120,700 upon hearing the case of baby Gammy in an attempt to help his 21-year-old surrogate mother, Pattaramon Chanbua, who chose to raise the child and manage all the medical bills following his abandonment.
"He [Farnell] does not deserve or have any rights to the fund... People donated money for Gammy and not for anyone else," Chanbua told ABC News.
"Even though I am Gammy's mother, I don't have any right to take it."
Farnell was found to be a convicted child sex offender soon after he abandoned baby Gammy in Thailand and returned to Perth with Pipah –the healthy twin.
Farnell and Li said in an earlier interview that had they known of baby Gammy's condition during the pregnancy, they would have aborted the child.
Meanwhile, Baby Gammy was granted citizenship in Australia earlier this year.
"He got citizenship four days ago. The Australian embassy called me on Friday to ask me to come and collect the documents," Chanbua told AFP News.
"I want him to be near me here [in Thailand] so that I don't have to miss him. But if all of my family, including me die and if Gammy is left behind alone, at least the Australian government will help him."