Baby polar bear at Tierpark Zoo in Berlin finally has a name
None of the Boaty McBoatface business for this German zoo.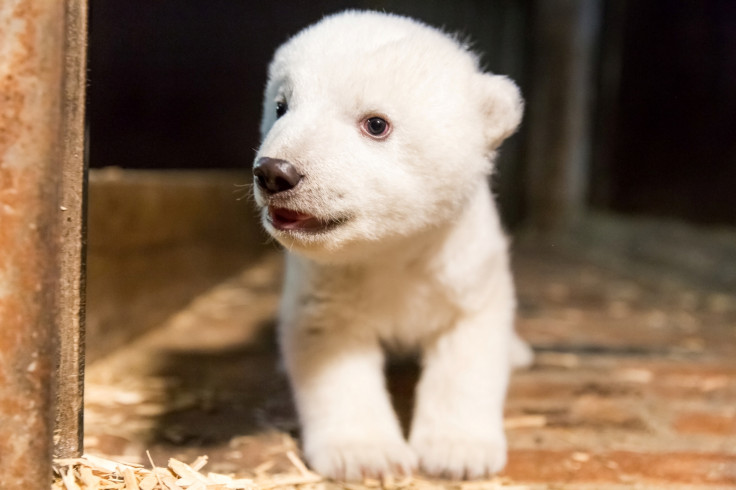 A polar bear cub born in November at the Tierpark Zoo in east Berlin was finally given a name following a public consultation.
Local media had launched a competition that saw more than 10,000 suggestions being submitted from all over the world.
Popular consultations to decide names can be a tricky business, as the British Natural Environment Research Council (NERC) found out last year when it invited people submit names for their state-of-the-art polar research vessel and the public's favourite ended up being Boaty McBoatface.
The shortlist of the public's favourite names for the cub included Mischa, Leo, Alex and Max, but the 7-member jury eventually picked Fritz, a shortened form of Friedrich, the German equivalent for "Fred" or "Freddy".
Echoing the Friedrichsfelde area where the zoo is located, the name choice was welcomed by the zoo officials. "I am very happy with the choice of the name – it's a short and cute name that foreign visitors will remember easily," said the zoo's director Andreas Knieriem in a statement.
The birth of the fluffy cub was a first for the Tierpark zoo in Berlin, which rivals the perhaps better known Berlin Zoological Garden in the west side of the city. The zoological gardens had celebrated the birth of polar bear Knut in 2006, and the hugely popular animal became the first polar bear cub to survive past infancy at the zoo in over three decades.
He however died in 2011 and only in 2015 were scientists able to determine the cause of his death: an autoimmune disease of the brain called encephalitis which had never been diagnosed in non-human animal before.
Fritz's parents are the now seven-year-old Tonja and the five-year-old Volodya polar bears. Visitors will have to wait a few more weeks to see the family as in the natural habitat, the mother leaves the litter with her young animal only in the spring.
© Copyright IBTimes 2023. All rights reserved.