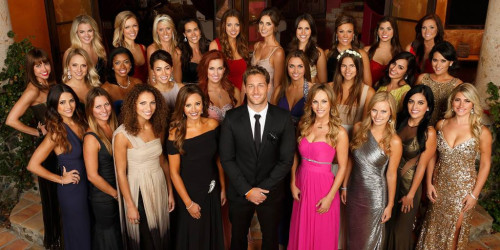 Juan Pablo Galavis is the new Bachelor on the lookout for true love in the hit show's latest season (18) which premiered on January 5. Galavis is the first ever Latino man to be part of the reality show and he came with an 'already well-established' fan base, thanks to his stint in 2013's The Bachelorette.
According to E! Online, Juan who is a single father (to a four-year-old girl named Camila) began his hunt for 'the one', with 27 ladies vying for his affection.
The two-hour-long premiere episode had its 'moments' as the ladies played to their strengths to impress the bachelor and also to make sure they don't get eliminated.
Here is what apparently turned out to be the most shocking moment of the episode, as per the E! Online report:
Juan Pablo gave The First Impression Rose to the lucky Sharleen, an opera singer from Ontario, whom he called 'elegant'. But shockingly, the feeling was not mutual as Sharleen didn't feel a strong connection with the hunk. Seemingly not a believer of 'love at first sight' she did accept the rose though.
According to the report, here's a roundup of the episode's wackiest contestants:
Amy J., the massage therapist tops the list. An 'awkward' massage during the cocktail meet-and-greet was not something the bachelor was expecting.
Walking around barefoot and then putting the feet on the bachelor's lap may not be the best way to make a good first impression. And that is exactly what Lucy, the self-proclaimed 'free spirit' did.
In a desperate attempt to stand out, Clare stepped out of the limo with a pillow stuffed under her dress, pretending to be pregnant. According to her, since Juan has a daughter, he wouldn't mind more kids who are 'on the way'.
The First Cut: The ladies who failed to stay longer than a night in the mansion were Alexis, Christine, Valerie Ashley, Amy J., Lacy, Kylie, Lauren H. and Maggie.