Back To The Future self-drying jacket launches on Kickstarter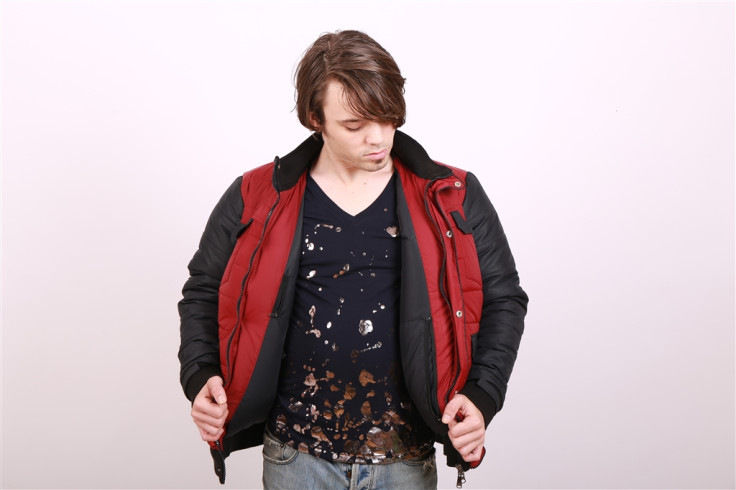 The moment Marty McFly's futuristic jacket instantly dried him in Back To The Future Part II, we wanted to have one. We also coveted a hoverboard and flying car but unlike those, the self-drying jacket is here after launching on Kickstarter.
The jacket, called SDJ-01, comes from Falyon Wearables and features built-in high-pressure air amplifiers that can dry out the garment in 30 seconds at the press of a button. So, if you happen to fall into a pond after a frantic hoverboard chase (or, in real life, get a bit wet on your daily commute) the battery-powered jacket packs the power of commercial hair dryers to circulate air between the lining. The battery, which weighs about as much as an iPhone 6, is said to be good for up to 30 minutes of drying and can be recharged.
Just like in the movie, the jacket puffs up when the power button is pressed and it also features fans near the collar that can dry the wearer's hair and face – meaning you can rub your dried-out mop in disbelief just like Marty. Fans will be a little disappointed that it will not talk to the owner when the jacket is dry but the company did "toy" with the idea but said it did not serve much purpose.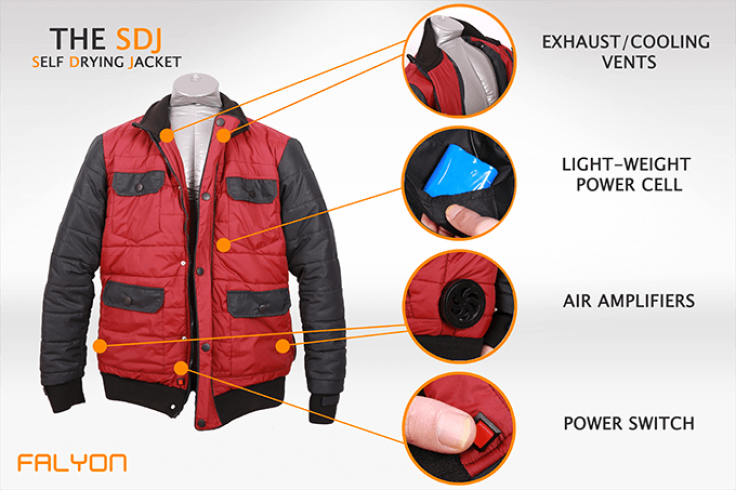 The SDJ-01 is made from a quick-drying, breathable material that, when combined with the air amplifiers "dries quicker than any other jacket that has ever existed", according to its Kickstarter page.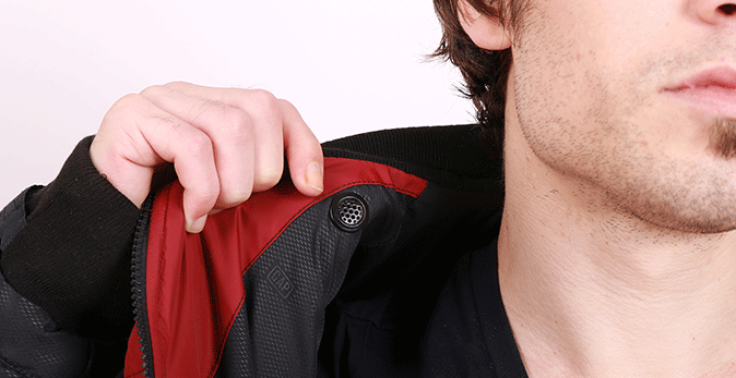 The designers have stayed true to the BTTF style with the iconic red and charcoal colourway but it is also available in silver, white, blue and black. The price for the special edition BTTF colourway is $159 (£105), with other colours priced at $149.
Falyon has set a Kickstarter goal of $12,000 and at the time of writing has received $7,500, with the project ending on 29 December and shipments expected in April 2016.
For uber fans looking for the genuine article, the actual self-drying jacket worn by Michael J Fox in Back To The Future Part II is to be sold at auction on 10 December. This rare piece of movie memorabilia is the "walk around jacket" not the version with the adjusting sleeves, which sold in 2010 for $80,000. This item is expected to fetch around £33,000 at the auction from Profiles in History and Invaluable.com, with a portion of the proceeds going towards the Michael J Fox Foundation for Parkinson's Research.
© Copyright IBTimes 2023. All rights reserved.