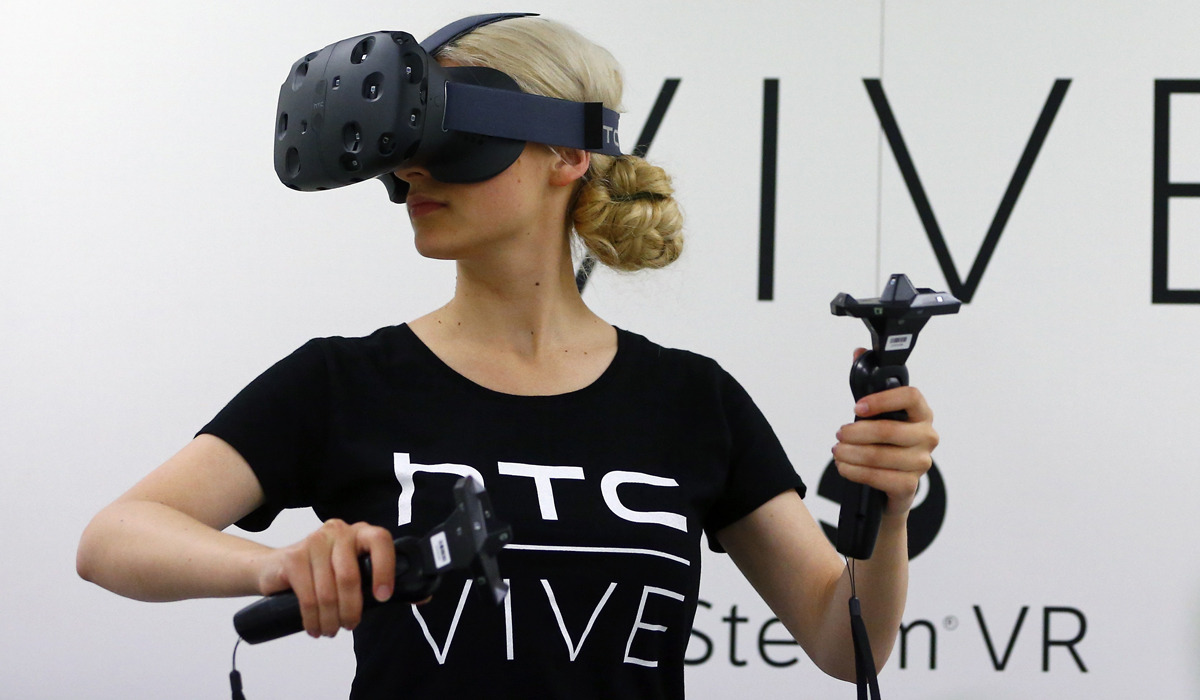 HTC has announced that its Vive virtual reality (VR) headset will be released commercially in April 2016. Last we heard the headset would get a limited release in December so this announcement marks a slight delay.
It has also been announced that 7,000 additional developer kits for the VR headset will be released early next year. In a blog post HTC stated: "We will be starting the new year by making an additional 7,000 units available to developers, followed by commercial availability in April 2016. We are incredibly excited about the future and look forward to sharing more information as we move forward towards launch.
"In collaboration with Valve, we have been distributing the HTC Vive Developer Kits to developers and content creators, and are continuing to work with many other innovative companies to create content that spans gaming, entertainment, medical, education and retail."
Vive's main competitor will be the Oculus Rift, which has yet to announce a release date. Sony's PlayStation VR will work separately and exclusively with PS4, but it is still a competitor, if not a direct one. Both headsets are expected to be released in Q1 2016.
In September IBTimes UK tried out all three of the "main" virtual reality headsets comparing their demos at EGX 2015 in Birmingham.
For all the latest video game news follow us on Twitter @IBTGamesUK.