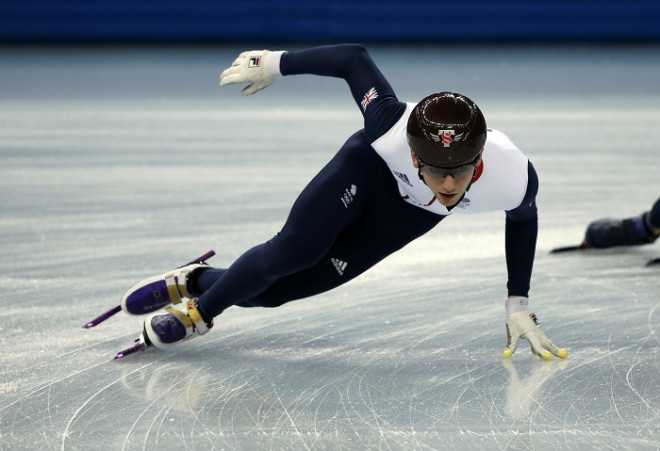 Defence and aerospace company BAE Systems has used cutting-edge military technology to develop new under-boot skate attachments for the British short track speed skating squad.
The attachments make use of computer-aided optimisation and production methods typically used to build military aircraft, and enhance responsiveness, allowing athletes to push harder and turn faster on ice.
The lightweight skates were re-manufactured from high-grade aerospace aluminium, which is much stiffer and lighter than current materials, and give athletes more control and speed in the rink.
After positive feedback from initial prototype tests of the new attachments, a full set of mounts were produced for Team GB's competitions throughout 2014, including the International Skating Union World Short Track Speed Skating Championships, which are taking place in Montreal until 16 March.
BAE engineers are currently working with UK Sport and its science, medicine and technology arm the English Institute of Sport to help support British athletes ahead of major international competitions, including the upcoming 2016 Olympic Games in Rio de Janeiro.
Kelvin Davies, project manager of the BAE Systems-UK Sport technology partnership, said: "For our engineers to have been able to use their expertise to help these fantastic athletes is a truly rewarding feeling, and what this partnership is all about.
"The team is hugely excited about its prospects for the future, and we hope our work can help our athletes to achieve the success they deserve."
Naomi Stenhouse, head of project and performance engineering at the English Institute of Sport, added: "At the pinnacle of high performance sport, competitors are constantly looking for that split-second advantage over their opponents.
"Being able to use the skills of BAE Systems' engineers to analyse and improve our equipment ahead of the major competitions in 2014 means that the team will be going in with the best possible chance of success."