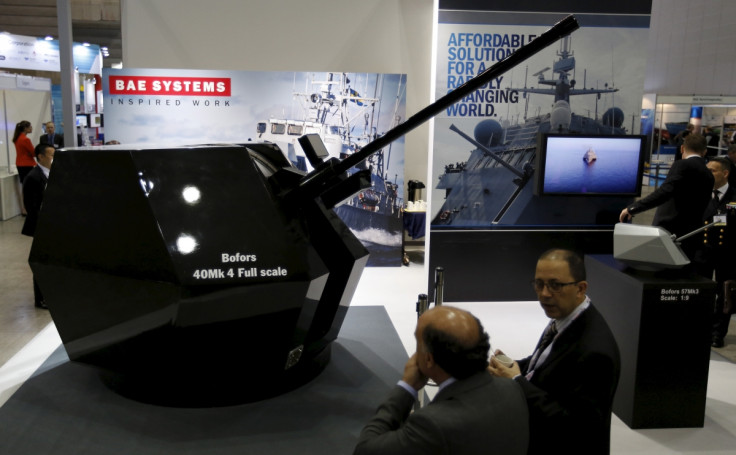 BAE Systems has revealed that it is subject to "serious and persistent" cyberattacks twice a week. This means hackers, backed by foreign governments, target the defence, security and aerospace multinational more than 100 times a year, aiming to steal its secrets, the company said.
Apart from the more serious threats, BAE said that it also faces "many more" attacks by cybercriminals who are not as sophisticated or organised. Kevin Taylor, head BAE's Applied Intelligence business, said, "Behind every cyber attack is a real human with motivations and ways of operating. Understanding the threat such as what motivates them and how they work is one of the best ways of defending against them."
Dr Adrian Nish, BAE's head of cyber threat intelligence, was of the opinion that cybercriminals had become more professional in recent times. "We are seeing the industrialisation of cyber crime. They are running phone support scams, writing their own software that comes with service agreements and money-back guarantees if the code gets detected with the promise of a replacement. People really think it is a nine-to-five job," Nish said.
The revelations come at a time when the UK-headquartered company is fighting hard to be taken as a serious player in the cyberspace sector, in order to bag both government and commercial contracts. The potential of its cyber business was highlighted during BAE's annual results recently, when its cyber and intelligence division alone posted annual sales of £1.85bn (€2.36bn, $2.61bn), indicating that this was one of its fastest growing divisions.
Ian King, chief executive of BAE, who played a key role in his company diversifying into cyberspace with the acquisition of Detica in 2008, said that he foresaw huge opportunities in this space. "[This division is] well placed to generate attractive returns... as commercial adjacencies of cyber and commercial electronics continue to grow", he added.
Going forward, BAE is to launch an advertising campaign that will be broadcast across American television. The move is intended to promote its Applied Intelligence business in the key US market, according to The Telegraph.