At least three explosions rocked a campaign rally for a militant Shia group in Baghdad, just a week before national parliamentary elections, killing at least 31 people and injuring 28.
The Islamic State of Iraq and the Levant (ISIL), a breakaway al-Qaida outfit, has claimed responsibility for the blasts, which took place at the Industrial Stadium where about 10,000 people had gathered in support of the Asaib Ahl al-Haq group.
Iraq is preparing for country-wide elections on 30 April in which about 9,000 candidates, mostly Shiite, will be contesting.
In the past four months, the Iraqi security forces have been embroiled in an open combat with ISIL in the western province of Anbar.
The stadium blasts took place within a gap of 10 minutes, according to Reuters reporters present at the scene.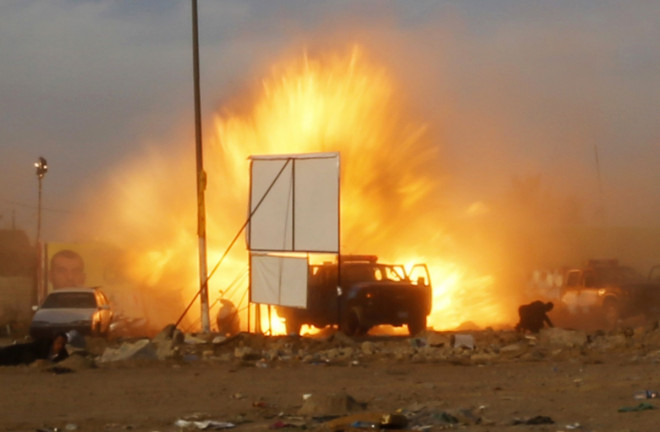 A roadside bomb detonated near the main gate, causing panic among the people who ran to nearby buildings for cover.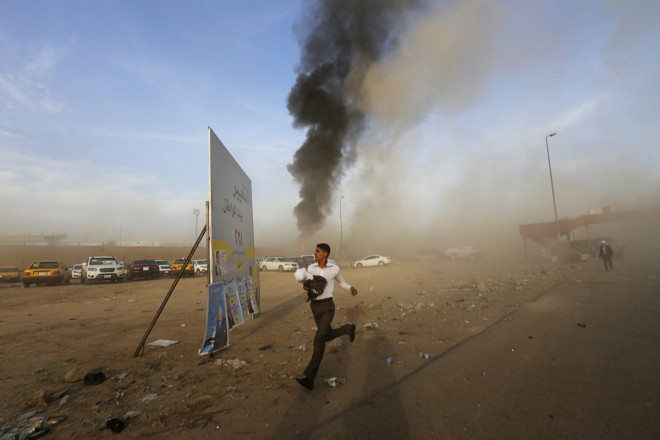 Army and police shot in the air, even as a mini-van rammed into the stadium's gate and exploded in a massive ball of fire.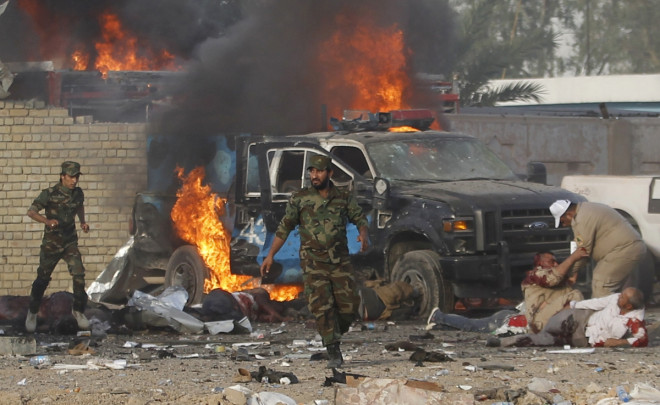 Shortly afterwards, a final explosion shook the ground, with charred bodies seen scattered in the stadium.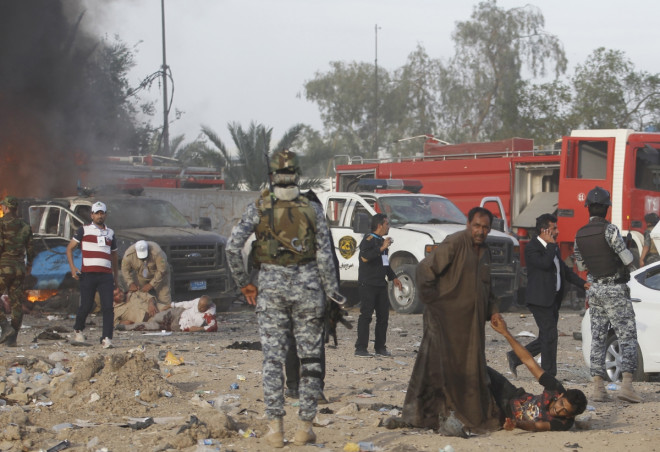 People desperately looked for missing friends and relatives.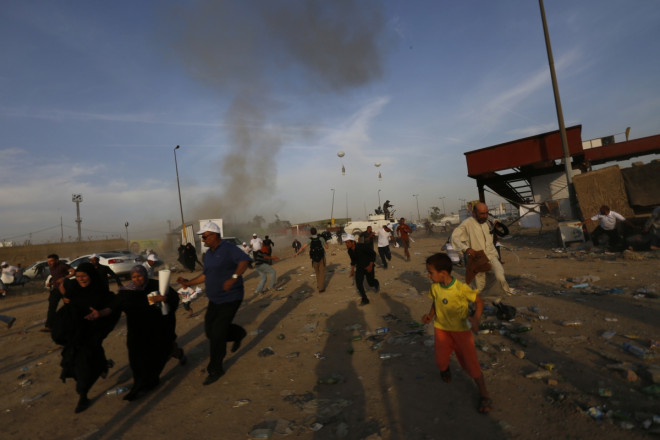 Injured scurried for help, and were taken to hospital in cars by Asaib members.