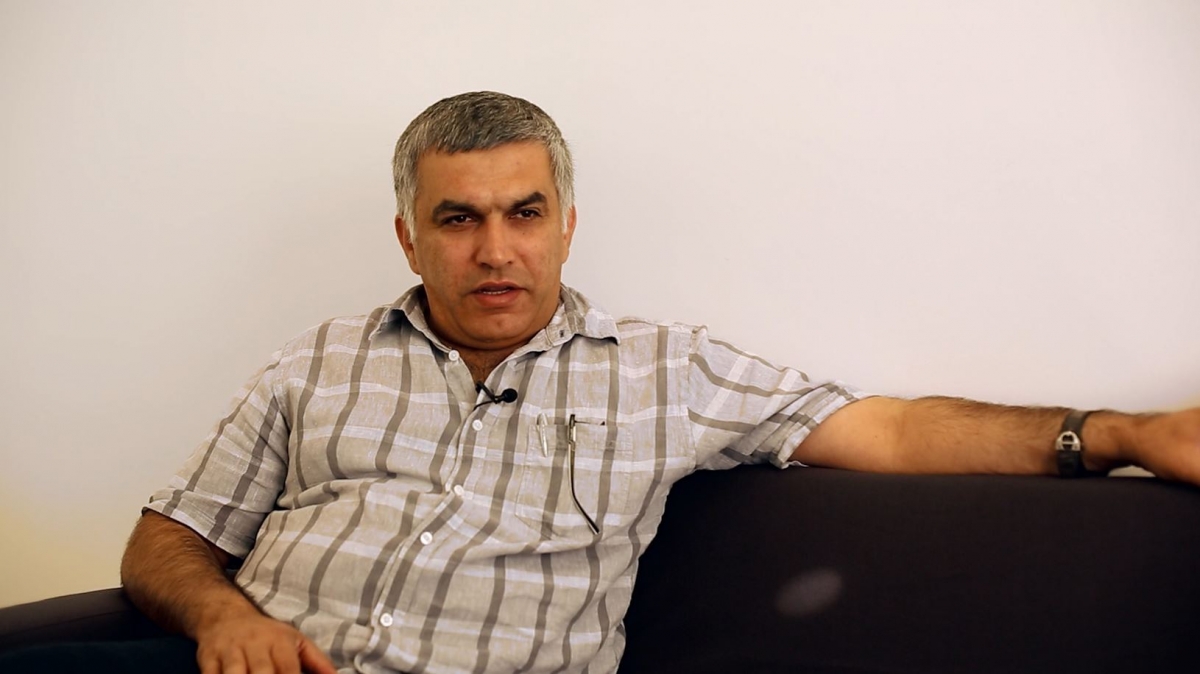 World-renowned Bahraini activist Nabeel Rajab has been sentenced to six months in prison over a tweet that alleged some of the Gulf Kingdom's soldiers had defected to Islamic State (Isis).
In another tweet, the activist explained that he has to pay 200 BHD (£350) bail if he wants to stay out of prison until the appeal.
Rajab, who is president of the Bahrain Centre for Human Rights (BCHR) was freed in May 2014 after serving two years in prison for his role in the pro-democracy uprising. He was arrested again last October and charged with publicly "insulting a public institution" on the microblogging site.
The Bahraini ministry of interior said they summoned Rajab "to interview him regarding tweets posted on his Twitter account that denigrated government institutions".
The tweets related to an article published on Global Voices about alleged Bahraini recruits to Islamic State who featured in a video threatening to overthrow the al-Khalifa regime which rules Bahrain. The activist commented:
The video included Lieutenant Mohamed Isa Al-Binali, who had defected from the army.
The ruling comes after the signing of a £15m deal between Bahrain and the UK to open a British naval base in the tiny Gulf kingdom.
Within two years Britain will open its first permanent base since it pulled out from the Gulf in 1971, with the aim to expand its military presence in the country. Rajab criticised the move claiming the British base is a "reward for UK silence on human rights violations" in the country.
Rajab spoke to IBTimes UK in July about his time in prison and accused the British government of supporting the bloody al-Khalifa regime in the Gulf Kingdom despite daily human rights violations because of business interests.
He said that the Bahraini government "have bought the silence of the British government by increasing the business" since the start of the crackdown on peaceful protesters in 2011.
"The arms trade has increased, the business between the UK government and Bahrain has increased after the crackdown over 30%," he said. "That's why you see not only silence in the British government but also harassment to human rights defenders and even to the people living in this country and who came seeking asylum from Bahrain."
Rajab, one of several pro-democracy campaigners arrested in the regime's clampdown, was considered a prisoner of conscience by Amnesty International.