Manchester United End Pursuit of Leighton Baines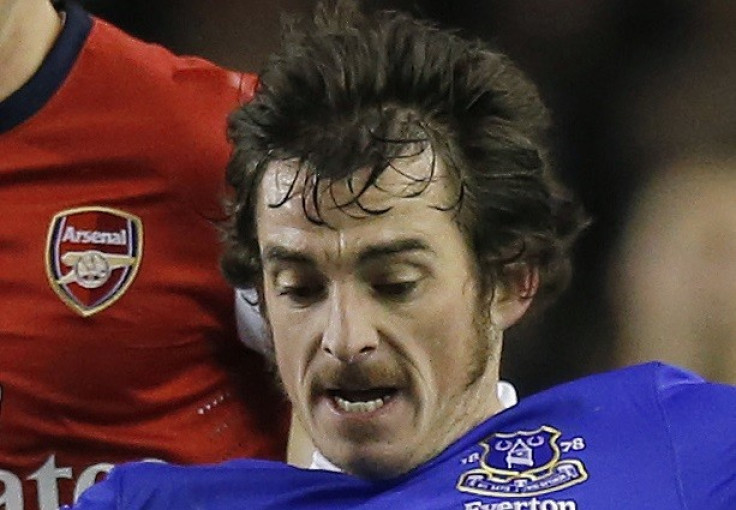 Manchester United appear to have abandoned attempts to sign Everton full-back Leighton Baines after manager Roberto Martinez said the bid the club rejected earlier this summer was a "final offer".
Chairman Bill Kenwright confirmed earlier this summer that The Toffees had rejected an offer for Baines amid reported interest from the Premier League champions following David Moyes' move from Goodison Park.
Martinez has since maintained Everton have received no further offer for either Baines or Belgian midfielder Marouane Fellaini who has also been linked with joining former manager Moyes at Old Trafford.
And the Spanish boss now says the offer received earlier this summer was the final bid for the England international, seemingly ending United's pursuit.
"Before we went to Austria one club officially contacted ourselves with an offer and it was a final offer," Martinez told the Liverpool Echo.
"They put something over and the valuation wasn't anywhere near the quality of Leighton Baines. That was the end of it but since then there's been all the speculation, which has been part of what the transfer window is.
"There's never been another club or anyone else putting in an offer for Leighton. Since then we've moved on and we're continuing to focus on the start of the season.
"It's anyone who performs well - Marouane Fellaini had a terrific season, so did Leighton," he added.
"Then when you've got an ex-manager who has first-hand information of that you're going to get that speculation in the media, but the reality is that there has been nothing apart from the contact really early in the season."
The news is at odds with recent reports suggesting United are preparing a double bid for both Baines and Fellaini in order to add to their squad prior to the closing of a summer transfer window in which Moyes has missed out on a number of high profile targets.
United were reportedly interested in Thiago Alcanatara before he joined Bayern Munich while two bids were rejected by Barcelona for midfielder Cesc Fabregas, with the ex-Arsenal captain subsequently stating his desire to remain at the Nou Camp.
© Copyright IBTimes 2023. All rights reserved.