Bakers arrested for producing brownies as Venezuelan government blames them for bread shortages
The socialist government has accused bakers producing pastries of being responsible for wasting flour.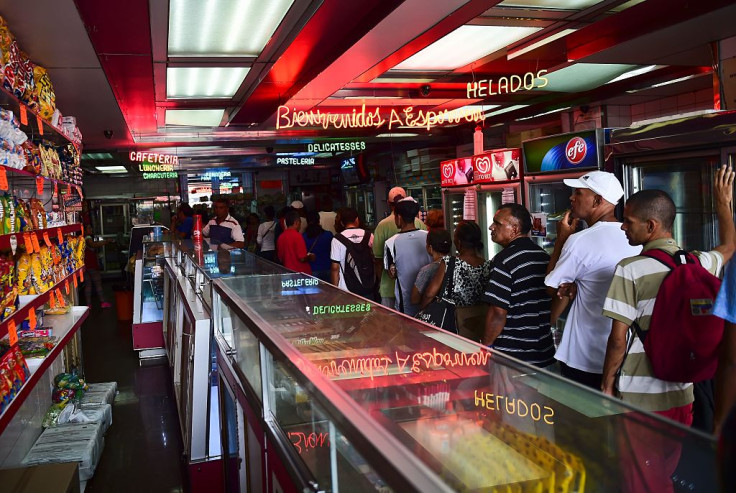 Four bakers have been arrested in Venezuela as the government stepped up its clampdown on bakeries which it accuses of failing to abide by new regulations aimed at tackling bread shortages.
Government officials had previously threatened to punish bakeries if people have to queue to get their bread.
Severe shortages of basic goods mean Venezuelans often have to queue for hours to buy food and other essentials.
The government blames the shortages on an "economic war" between bakeries. Critics claim failed government price and currency control policies are to blame.
Venezuela does not produce flour, it is instead imported by the socialist government and distributed to mills where it is ground and distributed to bakeries.
The government has accused bakeries of making pastries with the flour instead of bread to maximise profits.
Prices for bread are government controlled, while bakeries can charge more for pastries and sweetened goods.
The government has imposed rules which compel bakers to use 90% of their flour for bread, and the remainder for pastries and other goods.
The government sent soldiers and inspectors to all of the 700 bakeries in capital Caracas on Sunday (12 March), to enforce the regulations.
During this week's inspections, two men were arrested as their bakery was using too much wheat in sweet bread, ham-filled croissants and other products, authorities said in a statement, reported Reuters.
Another two were detained for making brownies with out-of-date wheat, the statement added. At least one bakery has been temporarily taken over by authorities for 90 days.
Bakers claim they have only received a small fraction of their wheat allowance for the month, making increased bread production impossible, AFP reported.
© Copyright IBTimes 2023. All rights reserved.