Tottenham Hotspur winger Gareth's future at White Hart Lane continues to be shrouded in doubt after agent Jonathan Barnett revealed the Welshman would consider an offer to move to Real Madrid.
The PFA and FWA Footballer of the Year has been consistently linked with a move abroad while calls from manager Andre Villas-Boas to sign a new contract have fallen on deaf ears.
Bale has previously publically stated his desire to move abroad later in his career and after scoring 30 goals in all competition for club an country this season, the Wales international is a regarded among the hottest properties in world football.
Madrid themselves recently missed out on a deal to sign much-hyped Brazilian sensation Neymar from Santos, with the 21 year old agreeing instead to join Barcelona, and Barnett says Bale has already proved himself to be better than the South American and worthy of a big-money move to the Bernabeu.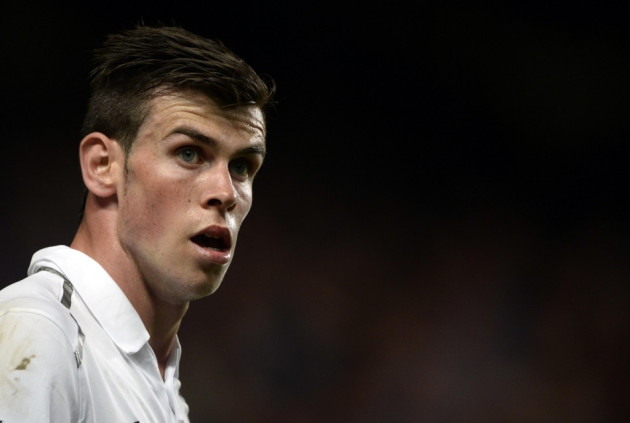 "If someone like [Real president Florentino] Perez was interested in Bale it would be a great honour. And we would listen. We're not speaking to anybody," Barnett said.
"Bale is better than Neymar. He's proved himself better than Neymar. He's proved himself in the best league in the world
"I would hope that any club who wants him, wants him not because they lost Neymar. I would think he'd have to be their first choice. Listen, it's crazy, but whatever Neymar cost, Gareth Bale is worth more."
Neymar will agree a deal worth over €100m with the Catalans after the end of the season on 1 June ahead of Brazil's Confederations Cup campaign this summer.
While Bale shares only a fraction of the hype surrounding Neymar, the Wales international's future has provided similar consternation within the walls of his club, with Villas-Boas having called for an end to the rumours over his future.
The 23 year old signed a new one-year extension to his contract last June until 2016 but is still to pen a longer new deal while Tottenham's failure for a third successive season to qualify for the Champions League has again raised fears over the future of their prized asset.
French World Cup winner Zinedine Zidane, tipped by president Perez to one day take over as Real manager, claimed last week that Bale's form at Tottenham had turned him into one of the most impressive players in the world.
"Is he good enough to come to Madrid? Of course," Zidane claimed. "He is more than good enough to play for Real. I have been watching Tottenham for the reason that Gareth Bale has been playing.
"Aside from Cristiano Ronaldo and Lionel Messi, he is the player who has impressed me the most.
"All of the talented players like that can come to Real Madrid. What has particularly impressed me about Bale is that he is consistent and that he scores very important goals. He is very quick, skilful and exciting."