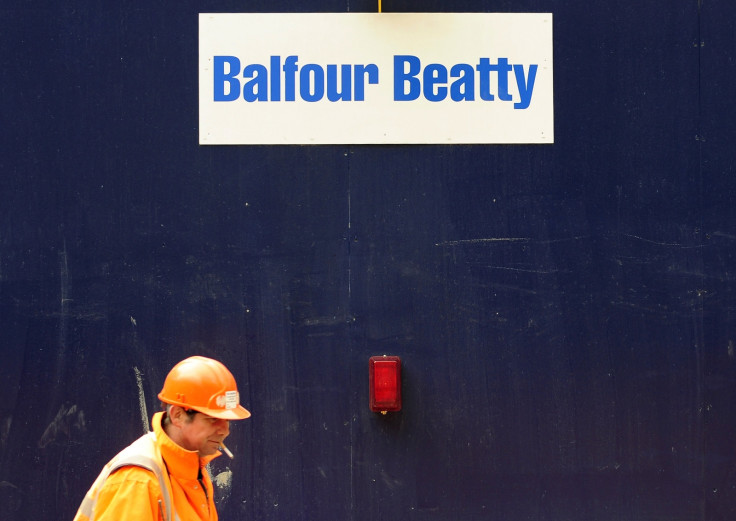 Troubled infrastructure firm Balfour Beatty has revealed a £70m shortfall following a review by its auditors KPMG.
It is the sixth hit the firm's profits have taken in last two years, which saw it take £135m in provisions related to cost over-runs, skills shortages and weak controls.
Balfour had been planning a share buyback of up to £200m, but it has since cancelled this until March at the earliest as it looks to boost its balance sheet.
Some £20m of the shortfall relates to the difference between Balfour Beatty's assessment of its contract and that of KPMG's. The other £50m relates to the forecasted performance of its current contracts.
Balfour Beatty, which has a contract to help convert London's Olympic Stadium into a new home for West Ham United FC, recently replaced its chief executive Andrew McNaughton was with former QinetiQ boss Leo Quinn, while chairman Steve Marshall is expected to step aside soon.
Quinn said: "The summary report on UK Construction is an important step in drawing a line under a period of uncertainty for our customers, and enabling us to focus fully on delivering value.
"I was never in doubt that there was a great deal of work to be done to restore the group to strength.
"Balfour Beatty is a large organisation which had become too complex and too devolved for adequate line of sight and financial control. The key is that these issues can be put right and we now have clear action plans in hand.
"Significant opportunity exists across the Group to drive reduced costs, improved profits and strong cash generation to the full benefit of our shareholders," he said.