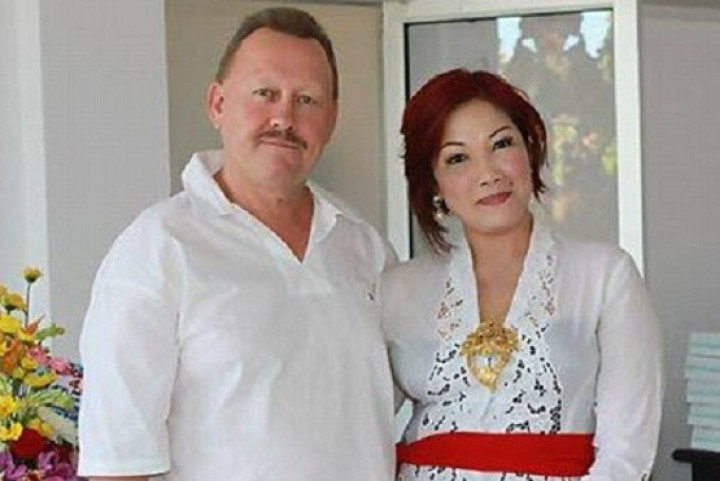 A British man found dead in a bag with his throat cut was killed by his Bali bride for cheating on her, police alleged.
The dramatic claim followed the discovery on the paradise holiday island of Bali of Robert Kelvin Ellis' decomposing body.
Now police believe the 60-year-old was killed by a hitman sent by his wife Noor Ellis because she was sick of his repeated infidelity in their marriage.
Robert Ellis was found with his feet and hands tied inside a bag that had been dumped in a ditch. He was British passport holder who previously lived in Australia.
According to local reports, his wife Noor Ellis has confessed to sending an assassin after her husband.
A father of two, Ellis reportedly took trips to Jakarta – Indonesia's capital city – to visit girlfriends.
"The motive is because his wife felt embittered with the victim because of many things.' Badung police chief Komang Suartana told reporters.
"She said that her husband is often cheating on her. We allege that she paid the executioners to kill her husband.'
Police believe Ellis was killed by up to four attackers, with one suspect currently under arrest.
A senior police officer in the enquiry said: "There is no doubt this was an execution-style murder."
Mr Suartana said police had arrested one of the alleged killers in Padangbai on Bali's east, and were searching for three others.
Forensics investigator Putu Alit confirmed Mr Ellis's throat had been slashed three times.
"One of the wounds to the throat was fatal, but he also had several bruises around his head, suggesting he had been knocked to the ground before receiving the fatal throat wound."