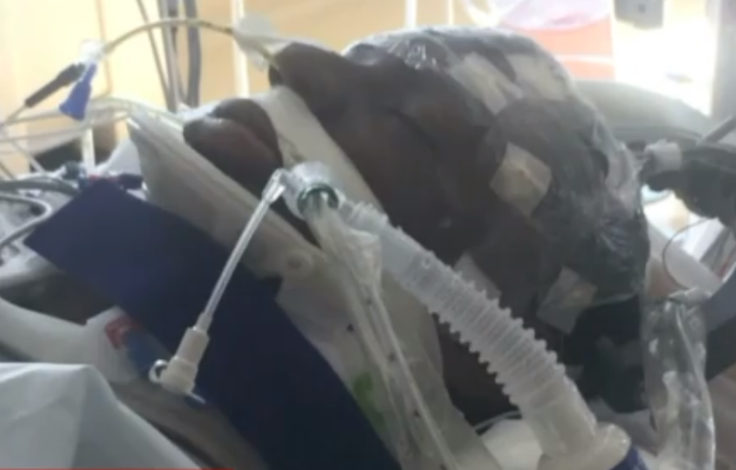 Baltimore City officials have agreed to a $6.4m (£4.1m) tentative settlement with the family of Freddie Gray. The 25-year-old died after suffering a spinal cord injury while in police custody. Baltimore Mayor Stephanie Rawlings-Blake said the pending settlement with Gray's family "should not be interpreted as a judgment on the guilt or innocence of the officers".
"This settlement is being proposed solely because it is in the best interest of the city, and avoids costly and protracted litigation that would only make it more difficult for our city to heal and potentially cost taxpayers many millions more in damages," she said in a statement.
Richard Shipley, Mr. Gray's stepfather, said the family would not issue a comment until Wednesday 9 September.
A medical examiner found that Gray suffered a "high-energy injury" and his death was ruled a homicide. Marilyn Mosby, the State's attorney said that an independent investigation found negligence on the part of the police officers after Gray was arrested and incarcerated in the back of a van.
Six police officers are awaiting trial over the 25-year-old's death which sparked peaceful as well as violent protests. A grand jury indicted officers William Porter, Edward Nero, Garrett Miller and Caesar Goodson Jr, Sergeant Alicia White, and Lieutenant Brian Rice.
The charges range from second-degree murder to manslaughter, second-degree assault and misconduct. A judge's order last week stated that the officers would face separate trials. All have pleaded not guilty.
Whether the case will be moved from Baltimore is to be decided at a pre-trial hearing later this week because of the media frenzy surrounding the case. "The venue decision on whether or not this case will be tried in Baltimore, I think, is a difficult question, and could change the course of this prosecution," said David Jaros, a University of Baltimore law professor. "I can imagine protests if this tragedy that occurred here in the city can't be resolved here in the city," he told The Baltimore Sun.
Baltimore paid out $12m in settlements and court judgments in police-misconduct cases from 2010 through 2014, according to The Wall Street Journal. New York City agreed to a $5.9m settlement in July with the estate of Eric Garner, who died after being put in a police chokehold in 2014.