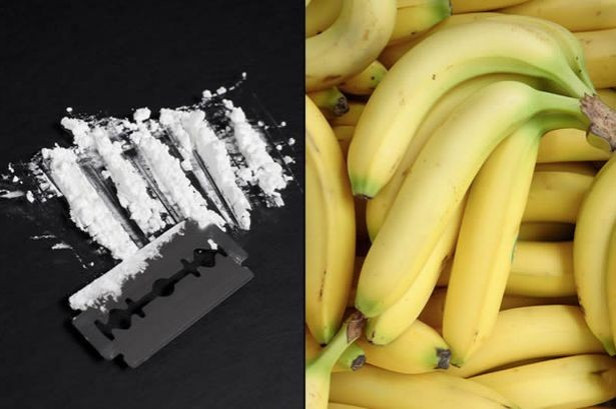 Staff at a branch of Co-op must have thought they had a bad case of the bends after discovering a shipment of Colombian bananas stuffed with 220lbs of cocaine.
The unlikely haul was discovered at a branch of Co-op in Aarhus, western Denmark, last week when employees noticed that some of the boxes weighed more than others.
More bags of the narcotic were found in storage at a depot in a suburb of the capital, Copenhagen, on Wednesday, in a separate shipment from Colombia, said Co-op spokesman Jens Juul.
"Drug traffickers back in Colombia must be going bananas over how their shipment ended up at Danish supermarkets and not on the streets," the Ritzau news agency reported.
The supermarket have contacted their Colombian suppliers, said Juul. Police said no arrests had yet been made.
Latest bizarre discovery
The Denmark banana discovery is just the latest bizarre find involving illegal drugs, as traffickers concoct ever more devious ways to transport their product.
In May, police in Ohio, US, arrested two people after finding chocolate bars and bonbons containing marijuana with an estimated street value of $11,000 hidden in their vehicle.
In Peru, police uncovered four tons of high-grade liquid cocaine hidden inside a shipment of 8,000 cans of artichokes in 2009 at the port of Callao.