Bangladesh court rejects petition challenging Islam as state religion ending 28-year legal saga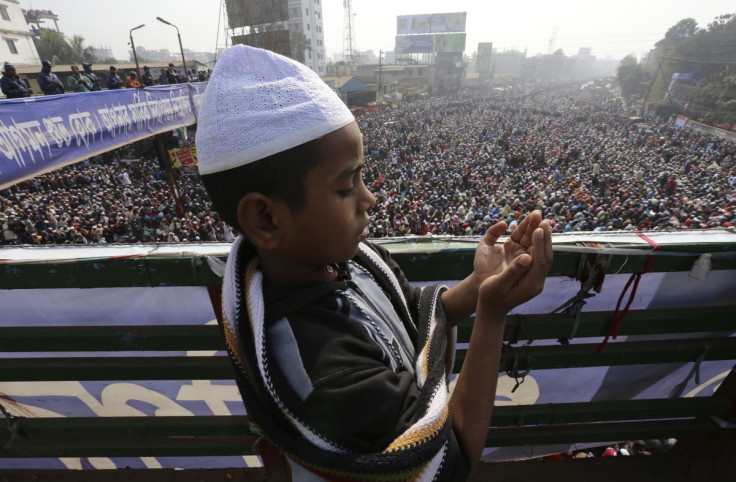 A top court in Bangladesh has rejected a petition calling for the removal of Islam as the state religion, throwing a 28-year legal battle out of the window. A four-member judge panel pronounced the verdict on 28 March and said that the petitioners had no jurisdiction over the matter.
A 15-member team had filed the petition in 1988 challenging the status of Islam as a state religion in Bangladesh – a country which was carved out in 1971. Islamist groups like Hifazat-e Islam and Jamaat-e-Islami had earlier promised to bring the country to a standstill if the judges attempt to repeal the status of Islam.
Secular activists were worried that bestowing the status of state religion to Islam would lead to fundamentalism and hence took the legal route to challenge the move. Islam was given the state religion status during an amendment of the constitution by the military ruler HM Ershad in 1988.
The petitioners include former chief justice Kamal Uddin Hossain, poet Sufia Kamal, national professor Kabir Chowdhury, Khan Sarwar Murshid, Mosharraf Hossain, Anisuzzaman, Serajul Islam Choudhury (all of them professors) retired major general CR Dutta, writer Badaruddin Umar, journalist and writer Faiz Ahmed and Borhan Uddin Khan Jahangir. Out of the 15, only Dutta, Umar, Jahangir, Serajul Islam and Anisuzzaman have lived to see the judgment.
During the lengthy judicial fight, the High Court took up the case only in July 2011, when the petitioners filed a supplementary plea challenging the status. During the course of the amendment "secularism" was retained as a state policy in 2011. Later, the court asked the government why the special status of Islam in the Muslim-majority nation should not be scrapped. But the decision was further adjourned to a larger bench, which passed the verdict on 28 March.
Despite rising violence against secular activists and minorities, the status of state religion for Islam has little practical effect in Bangladesh, where 90% of the population is Muslims.
© Copyright IBTimes 2023. All rights reserved.