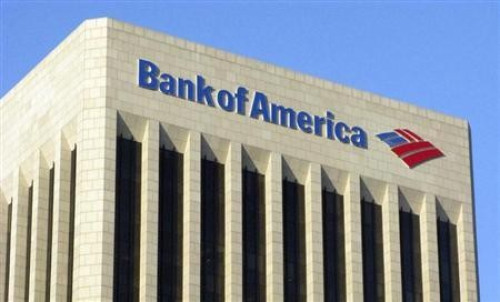 Bank of America has apologised profusely after it addressed a letter offering a credit card to "Lisa is a slut McIntire".
Lisa McIntire, a political feminist writer from San Francisco, tweeted a photograph of the letter on the social media site.
Shortly afterwards, the bank tweeted an apology and vowed to investigate the incident. It is thought the words "is a slut" were inserted into McIntire's details between 2004 and 2008, although the culprit is unknown.
McIntire joked about the letter, saying: "So it's possible I've been slutting' it up in a honor society's database for almost 10 years." She also wrote: "They haven't been able to pinpoint how "Is A Slut" became my middle name, but they're still investigating."
McIntire added: "Apparently, BofA will flag more traditional curse words, according to White, but "slut" is not one of them!"
Shortly afterwards, she tweeted: "Honestly, I felt bad that neither person I spoke to on the phone could bring themselves to say "slut." Not that I blame them!"
In January, a Chicago couple who lost their 17-year-old daughter in a car crash, received a letter from OfficeMax addressed to Mike Seay, "Daughter Killed in Car Crash".
OfficeMax, an American office supplies based in Naperville, Illinois, blamed a "third-party mailing list provider" for the insensitive letter.
Seay told NBC 5: "Why would they have that type of information? Why would they need that?" What purpose does it serve anybody to know that? And how much other types of other information do they have if they have that on me, or anyone else? And how do they use that, what do they use that for?"