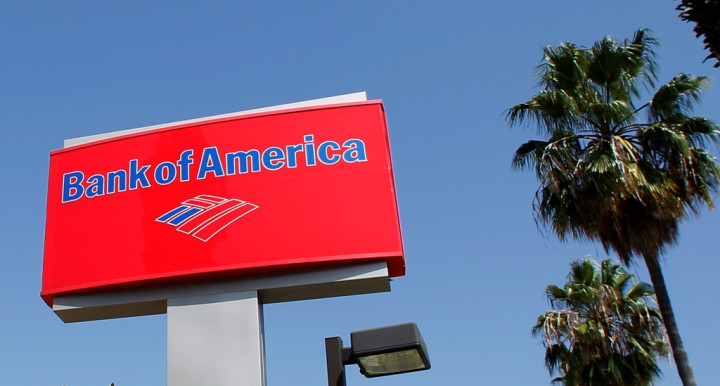 Bank of America (BofA) reported a small quarterly loss for the third-quarter, primarily because of its historic $16.65bn mortgage settlement with the US government in August.
America's second-largest bank by assets posted a net loss attributable to shareholders of $70m, or one cent per share, for the three months to 30 September, compared with a profit of $2.22bn, or 20 cents per share, a year ago.
Net income including preferred stock dividends fell to $168m from $2.5bn.
Bank of America's litigation costs rose to $5.6bn in the third-quarter, from $4bn in the second-quarter and from $1.1bn in the third-quarter of 2013.
Chief Executive Officer Brian Moynihan said in a statement: "We saw solid customer and client activity and improved profitability in most of our businesses relative to the year-ago quarter..."
"...We also made significant progress on our cost structure, staying on track to meet the goals we established three years ago, and our credit quality metrics reflect both the improved environment and our risk underwriting."
BofA Shares
BofA stock was trading 0.91% lower at 0859 EDT in pre-market trading in New York.
BofA stock could rise as much as 50% over the next three years, Barron's forecast in September, with the lender emerging from a situation marked by massive litigation costs.
Barron's said it expects BofA's profit to start increasing from 2015 and that its earnings per share will rise to $2 by 2017, compared to an estimated $0.75 in 2014.
In August, the Wall Street giant agreed to stump up $16.65bn to settle a major probe into its subsidiaries selling toxic mortgage products that helped contribute to the financial crisis of 2008.
The US bank reached a comprehensive settlement with the US Department of Justice (DoJ), certain federal agencies and six states, in relation to the conduct that occurred at Countrywide and Merrill Lynch, prior to the lender acquiring those entities.
BofA has so far agreed to pay about $70bn to resolve legal disputes related to the financial crisis.