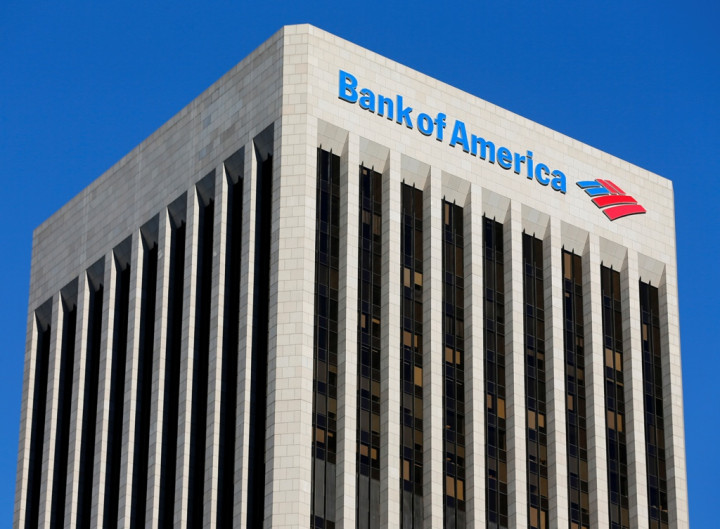 Shares in US banking major Bank of America (BofA) could rise as much as 50% over the next three years, as the bank puts its operations on the right track, emerging from a bad situation marked by massive litigation costs.
Barron's financial newspaper said the company's profit would start increasing from 2015, and earnings per share would rise to $2 (£1.23, €1.56) by 2017, compared to an estimated $0.75 in 2014.
"The bank has slashed expenses, built a sturdy capital position, and gradually shifted away from volatile businesses toward stable and lucrative ones," Barron's writes.
"Starting next year, BofA investors will get a glimpse of two things they haven't seen in years: a fairly clean income statement and a decent dividend."
Litigation costs that have been a severe headache for the company will start clearing away after the third quarter, the newspaper added.
Given the "steady increases in both earnings and dividend payments, with fewer and smaller legal surprises", investors would be willing to pay $25 per share for BofA, or 12.5 times its earnings. BofA shares closed at $16.93 on 19 September.
"Add a buck per share in cumulative dividends and BofA stock could return 50% over the next three years, and perhaps sooner," the newspaper writes.
BofA, which is the second-largest US bank by total assets after JPMorgan Chase, has been suffering from high litigation costs primarily related to the sale of mortgage-backed securities in the run-up to the financial crisis. Since 2013, litigation costs have eroded 30% of its core profit.
For the second quarter, the bank reported a profit of $2.3bn after paying $4bn in pretax litigation expense. In August, BofA reached a $17bn settlement with the Justice Department over mortgage lending, taking its total expenses over legal matters since the financial crisis to well over $65bn.
For the third quarter, the company is expected to book a $5.3bn charge for litigation expenses.
However, the bank claims that it has resolved positions on 95% of mortgage securities where claims have been filed or threatened, and its income statements could once again begin to be dominated by profits, starting in the fourth quarter.
"There's a lot of talk about when earnings will get back to normal," BofA CEO Brian Moynihan told Barron's last week.
"But we're already seeing rising profit in most of our core businesses, offset by legacy costs."
The bank's dividend payments are expected to rise quickly in line with its swelling excess capital. The Street predicts dividend payments of $0.55 a share by 2017.