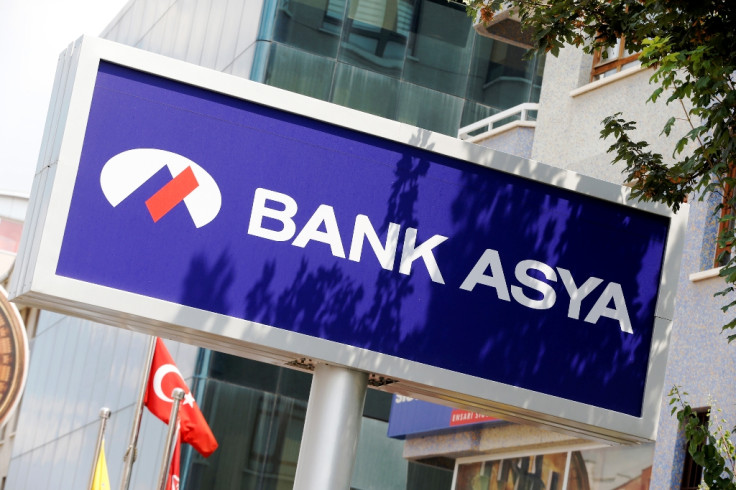 Turkey proposes to find a buyer for Bank Asya after completing the nationalisation of the country's largest Islamic lender, following the seizure of its shares last week.
The bank will be sold in its entirety or in parts, according to an announcement in the Official Gazette Of The Republic Of Turkey.
Aykut Ahlatcioglu, a banking analyst at Istanbul-based brokerage Oyak, told Bloomberg: "It is now very likely that this process will conclude with a sale or a merger."
Ahlatcioglu said the bank still had a significant shareholders' equity of about 1.6bn lira (£392bn, €545.8bn, $597.8bn) as of 2014.
The analyst added: "Further non-performing loan inflows and recoveries will determine how much minority shareholders might receive from a possible sale."
State-run Savings Deposit Insurance Fund, which answers directly to the prime minister, now runs Bank Asya. The Turkish government assumed control of the bank on 29 May, following it taking management control of 63% of the bank's privileged shares in February, allowing it to appoint new board members.
Last year the bank's right to issue debt was annulled, it was relegated from the Borsa Istanbul's main stock index, and its permission to collect taxes was quashed.
The bank is associated with the followers of Fethullah Gülen, an Islamic preacher whose business interests President Recep Tayyip Erdoğan has promised to pursue.
Regulatory action against Bank Asya was initiated after a corruption scandal that implicated Erdogan's ministers, which the president said was an attempt to oust him by Gulen and his supporters.