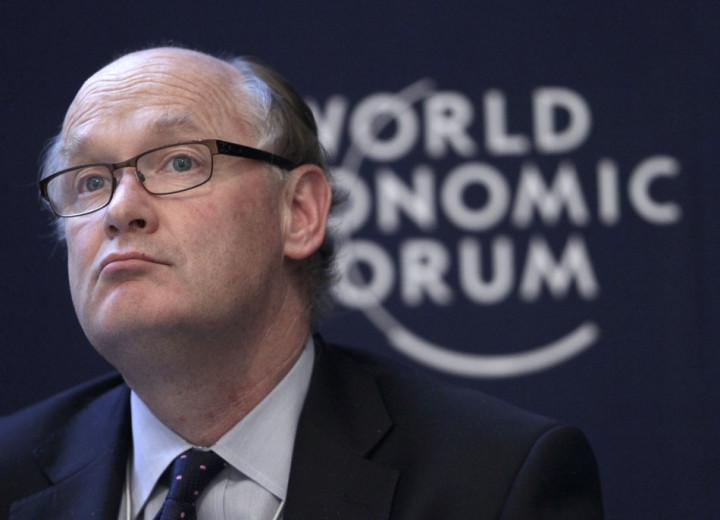 The world's 1,000 most influential bankers, politicians, regulators and investors will meet this week to seek clarification on a raft global regulatory changes as well as discuss how to jump-start European economy.
The Institute of International Finance (IIF), which lobbies on behalf of banks over a host of issues, will attract industry behemoths, such as Douglas Flint, chairman of both HSBC and the IIF, UBS' Axel Weber and BNP Paribas' Baudouin Prot.
The European Central Bank's (ECB) Jorg Asmussen, French central bank governor Christian Noyer and officials from the New York Federal Reserve and International Monetary Fund (IMF) are also expected to attend.
The Paris meeting comes at a time when bankers are trying to figure out how economies would react to a potential cutback in massive central bank stimulus measures, expected later this year.
Bankers around the world are also trying to understand the implications of China's slowing growth on the world economy, while they deal with rescuing ailing banks.
Last week, finance ministers from across the European Union (EU) were unable to agree on who should be financially responsible for rescuing struggling banks, without causing widespread panic, forcing the group to reconvene on 26 June.
China's slowing growth trajectory must be watched closely, Flint said.
The world's second largest economy is facing a liquidity crunch and the People's Bank of China has refused to inject funds into the market. But European issues continue to dominated the global stage, he added.
Flint also said a lack of regulatory clarity for banks was holding back economic growth.
"Regulation is always going to be a continuum, but the scale of the change that's taking place at the moment is unprecedented and it would be extremely helpful to everyone if there was settled framework," he said ahead of the meeting.
"If you want to get the economies growing again - and credit supply is part of that - then it's important the system is stable. At the moment there are still some fairly fundamental debates still going on."