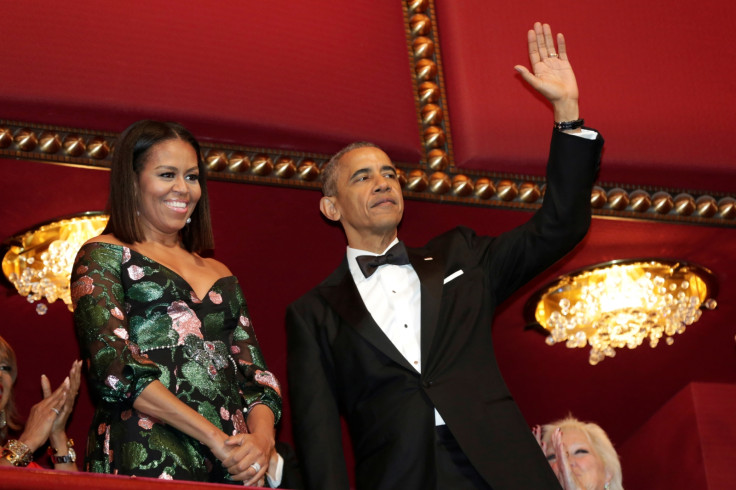 Think fashion and Barack Obama in the same strain of thought, and the only subject that comes to mind are the former US president's infamous "mom jeans" which turned into a major social media joke.
With all eyes on the then First Lady Michelle Obama's evolving sense of style, one aspect of her husband's wardrobe went unnoticed... up until now, when she decided to spill the beans.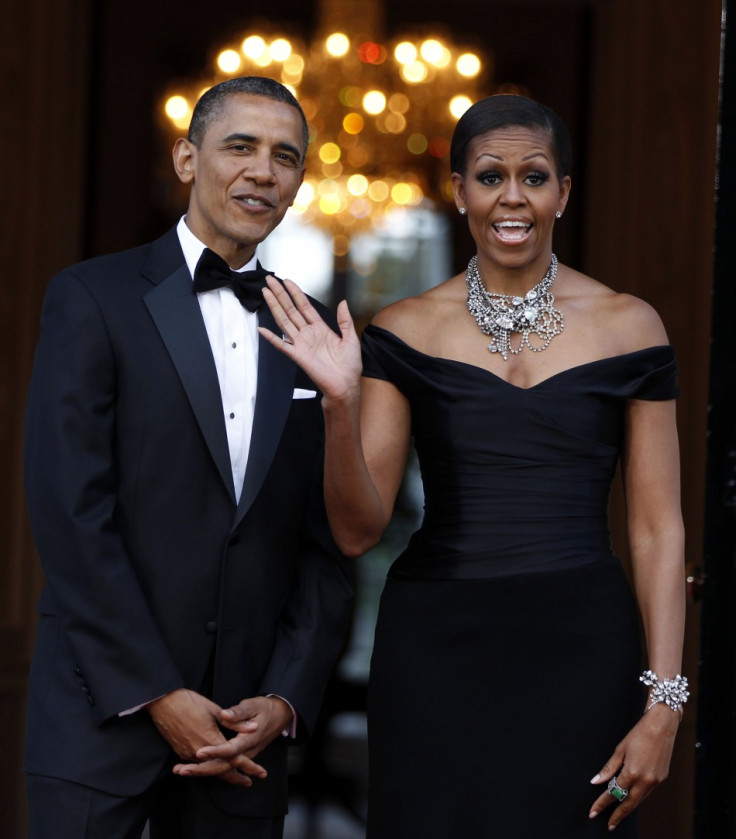 During an appearance at Apple's Worldwide Developers Conference on 6 June, Michelle revealed that Obama was so fond of his black tuxedo that he wore the same one through both of his terms in office.
"This is the unfair thing," the 53-year-old told the audience. "You talk about Fred Astaire and Ginger Rogers - no matter what we do, he puts on that same tux."
The former Flotus pointed out how the media pays so much attention to what women wear, in comparison to men. "Now, people take pictures of the shoes I wear, the bracelets, the necklace—they didn't comment that for eight years, he wore that same tux, same shoes," she said.
Obama seemed to have no issue repeating his formal wear and according to his wife, actually was happy about it. "He was proud of it too, he was like, 'Mm! I'm ready. I'm ready in ten minutes. Mmm—how long did it take you?'" she told a cheering crowd. "I'm like, 'Get out of here.'"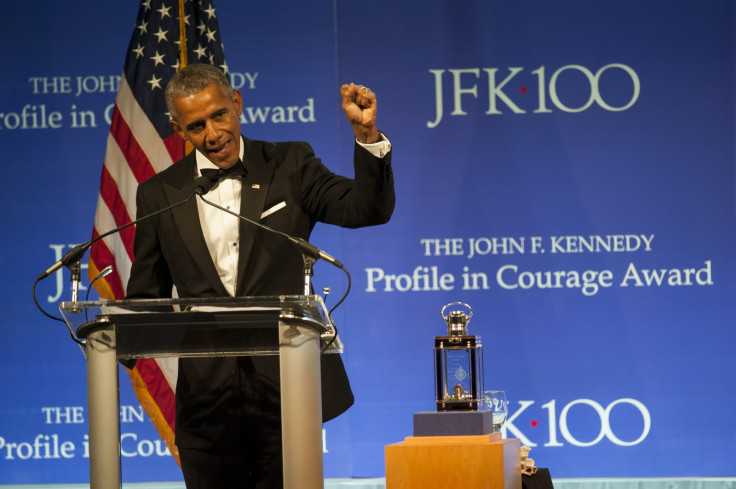 While Michelle continues to make her mark as a fashion icon, fans of Obama are loving his laid back post-White House stylewhich has gone on to include relaxed chino shorts, a reversed baseball cap and leather jacket.
"I can wear my mom jeans in peace. I hate these tight jeans," he joked back in May.