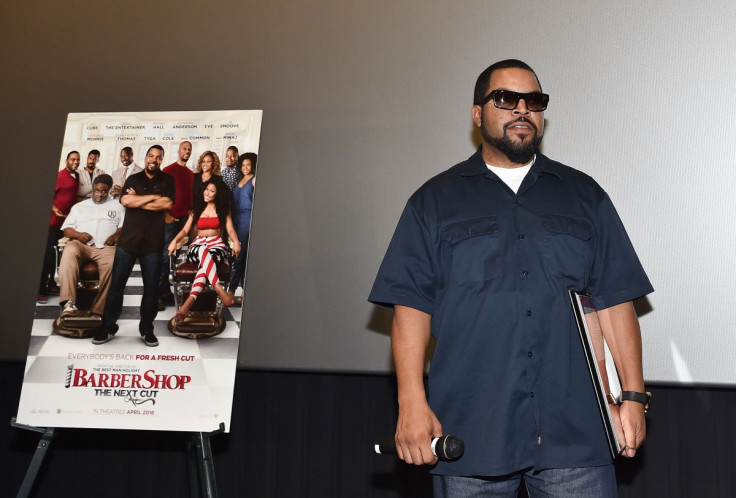 Fans have waited 12 years for a follow-up to 2004's Barbershop 2: Back in Business, but if JD Lawrence has his way, the third instalment of the comedy franchise may never see the light of day. The New York-based playwright has a launched a multi-million dollar lawsuit against Warner Bros and Showtime, claiming that the film is a rip-off of his stage play, Scissors.
In court documents obtained by TMZ, Lawrence alleges that Ice Cube's star-studded film, and the Showtime TV series, takes some of its scenes from the play which he wrote and toured across America from 1998 to 2001.
The suit points out similarities like the fact Barbershop is set in Chicago and centres on the importance of the shop in affecting change in the community and his play was also set in an African-American neighbourhood and didn't shy away from current issues like the infamous OJ Simpson murder trial.
It also adds that there are clear similarities in characters, plot lines, and events. For example, Scissors also featured an elderly owner -- just like Cedric the Entertainer's character, Eddie in the film.
Lawrence is seeking damages of at least $20 million (£14m), and also wants the courts help to block the release of 'The Next Cut," which is scheduled for release in the US on 15 April.
IBTimes UK has reached out to Ice Cube's representatives for comments and is awaiting a reply.
Although Ice Cube, who produced and stars in all three movies has yet to comment on the lawsuit, he recently revealed his decision to revisit the franchise was driven by the fans.
"People who love these characters would love to see what they're doing after all this time, that's one good reason," he told Uproxx.com. "But now there are 12 more years of celebrities to clown on and roast, too. And Chicago has a bad problem, youth killing each other and shooting each other. So with Calvin's son being 14 now, it's the perfect time to do this movie and make a statement, too."
Watch the BarberShop: The Next Cut trailer here: