FC Barcelona have confirmed the resignation of Tito Vilanova as first-team manager, with immediate effect. Club president Sandro Rosell confirmed the news and said a new manager would be unveiled within the week.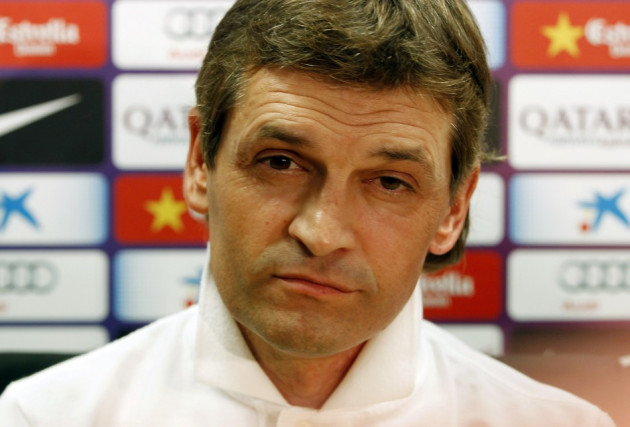 In a statement to the club's official website, Rosell explained:
"After evaluating the results from the routine check-ups, which Tito Vilanova underwent this week, he was presented with the option to continue treatment to control his illness which will make it impossible to continue his responsibilities as the first team manager of the senior side."
Vilanova, 44, had a tumour removed from his parotid gland in November 2011. This was followed by a second surgery in December 2012 to remove a small ganglion cyst. In January, Vilanova went to New York for further treatment.
All through this time, first-team affairs at the Nou Camp were handled by his assistant, Jordi Roura. Vilanova returned briefly for spells on the Barcelona bench in the final months of last season, leading the team in the Catalunya derby against Espanyol and for the league game against Malaga. He was also on the bench for the Champions League knock-out tie against AC Milan.
Rosell, while confirming the news, also asked for privacy from the press, to allow his former manager to continue treatment as planned.
Meanwhile, Barcelona have postponed a pre-season friendly against Polish club Lechia Gdansk. The announcement came after Vilanova's resignation, with Rosell saying the team did not have the "emotional strength to play".
"The decision to not travel to Poland was made by the first team and reserve players who are currently training with the senior side. The emotional state of the team is incompatible with the athletic requirements of Saturday's match," Rosell explained.
"Life goes on. Obviously this is a hard blow to take, but Barça has suffered many blows in our history and we have always come through. This will be no different. I am asking you all for understanding - think first about the people involved and then about the Club," the 44-year-old said.
Vilanova joined Barcelona's B team in 2007, starting as assistant to Pep Guardiola. He moved up to the first team the next year, with Guardiola, and was appointed manager after the latter resigned in 2012. The 44-year-old former midfielder won La Liga in his first season in charge and also won two Champions League and three more league titles during his time as second in command to Guardiola.