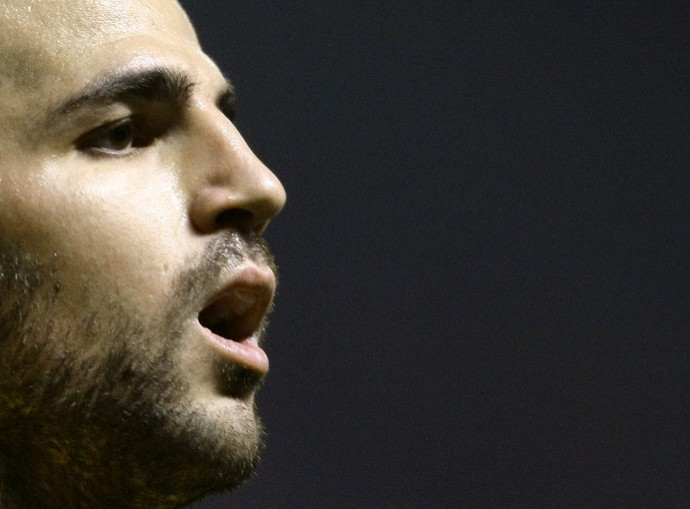 Barcelona is reportedly ready to tie up a deal For Cesc Fabregas in the next week. Reports from Thursday's Sun newspaper claims that Cesc Fabregas is closer than ever to ending his three year wait to join Barcelona. The Sun reports that Arsenal now ready to sell their captain and prized asset.
Barcelona has increased their initial starting bod to around £32m with incentives and add-ons that could bring the potential transfer to around £40m. Barcelona are said to be reluctant to go any higher and Arsenal, under pressure from Fabregas may have to part with their star player. With Arsenal set to lose their talisman, Arsene Wenger will use the money to tie up deals for Gervinho and Ricky Alvarez, both valued at £11m.
The longest running transfer saga of the summer could well be over. Alexis Sanchez is close to signing for Barcelona after agreeing terms with the club but a transfer free still hasn't been reached by the clubs. The only club left standing in the race for the Chilean winger are said to be negotiating hard with Udinese but are confident a deal can be sorted by next week. Roberto Mancini has paved the way for Sanchez to Barcelona after the player told him he only wants to leave for the Nou Camp. Manchester City subsequently pulled out of the race to sign the player.
Gino Pozzo, son of the Udinese president, Giampaolo Pozzo said today that talks with Barca were proceeding but that they are the only talks taking place at the moment.
"With Manchester City we never opened the deal; the guy just wants Barcelona," he said.
Pozzo added that Barcelona forward Jeffren Suarez could yet form part of the deal and denied that the 23-year-old did not want to move to Udinese.
"It's not true that he refused to come to Udinese, we have not yet talked to him," he said.
Barcelona a have tied up a deal to keep Thiago Alcantara at Barcelona for another five years. The player who was subject of a £15m bid from Manchester United on Monday was thought to be surplus to requirements at the Nou Camp but after a stunning performance throughout the under 21 European Championships, Barca have had a rethink.
Arsenal was monitoring the player's availability and thought they may get the midfielder in a deal involving Cesc Fabregas but Thiago will now stay at the Nou Camp. Thiago Alcantara has played 20 times for the Barcelona first team after making his debut aged 18 in 2009.