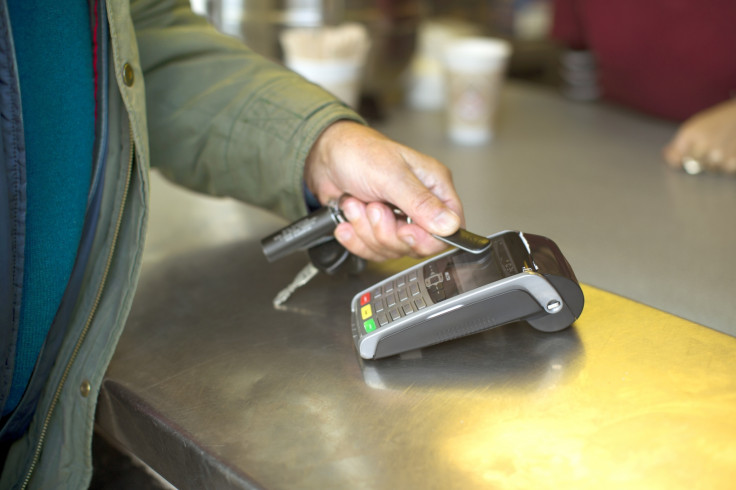 Barclays has extended its range of contactless payment systems to include a key fob, stickers and an updated wristband.
Announced just days before Apple is due to bring Apple Pay to the UK, where shoppers can pay for goods using an iPhone 6 or Apple Watch, Barclaycard's bPay devices can complete payments of up to £20 ($31.40) with a tap against a shop's card reader.
The bPay devices can be used by anyone with a UK-registered Visa or MasterCard debit or credit card – not just Barclays customers – because the cash is first transferred to a digital wallet, which the contactless gadgets have access to. Users transfer money to their bPay wallet through a website; when the wallet runs low they can log in to top up, or set it to automatically add more funds when it falls below a certain amount.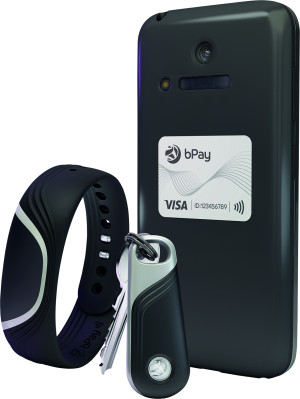 The sticker, wristband and fob cost nothing to use, but Barclays keeps the transaction fee between them and wherever you use them.
Barclays is the only major UK bank to not sign up to Apple Pay, which will launch in the UK before the end of June and will be with all of Barclays' rivals by the end of the year.
Instead, it sees its bPay system as a better solution. Instead of carrying your iPhone everywhere, runners can use the wristband while the handset is at home, or users of older iPhones can apply the sticker to their case and tap that instead.
Using bPay should also be quicker than Apple Pay, as whereas the former needs just a tap (exactly like a contactless credit card), the latter requires you to hold your iPhone or Apple Watch against the card reader, tap the on-screen card you want to use, then press the Touch ID sensor to authorise the transaction.
This is fine in shops, but we can see it clogging up Tube stations and London buses, where Apple Pay will also be available from launch, very quickly.
Barclays will begin selling its new bPay range on 1 July. The sticker costs £15, the fob is £20 and the wristband is priced at £25.