Barclays CEO Antony Jenkins: My BBC Guest Editor Stint is Not Self-Serving Twaddle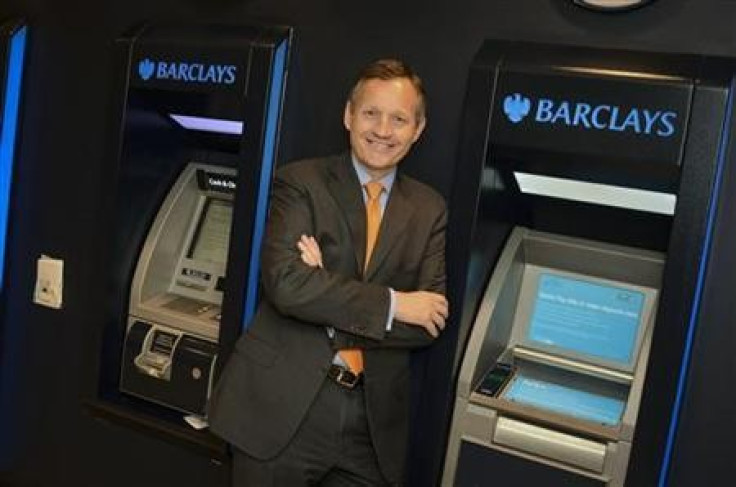 Barclays CEO Antony Jenkins: My BBC Guest Editor Stint is Not Self-Serving Twaddle (Photo: Reuters)
Barclays' CEO Antony Jenkins says that many people may think that his stint as BBC Radio 4 Today programme's guest editor is "self-serving twaddle" after the banking chief took the reins of the flagship show to boost the group's public relations drive.
During his early morning stint on Radio 4, BBC business presenter Simon Jack asked Jenkins if businesses have a role in being "responsible" for social leadership.
"Banks are different to other commercial enterprises [as] they have to recognise they have a strong obligation to society," said Jenkins.
"The notion of leadership is often confused with big-scale leaders. Leadership operates on all levels."
"Leaders have to be people who conceive of the world in a better way and are willing to take the risk to make that happen."
In response to his post as guest editor, Jenkins said "I understand there are a lot of people who think this is self-serving twaddle. I thought about it very carefully".
In addition to bolster the public's perception over the bank's transformation, Jenkins said "I've taken some of my senior leaders to see the work of Sister Mary Owens," who is a nun that runs a charity called Nyumbani.
On 30 August 2012, Barclays appointed Antony Jenkins, head of its consumer banking business, as CEO in succession to Bob Diamond, who resigned following the Libor fixing scandal.
Jenkins, 51, had run the group's retail operations for several years and has held the title of global retail CEO since 2009. He has also run Barclaycard Global Operations since 2005 and took over the Presidency of Barclaycard US in 2007.
Often dubbed the "Mr. Nice" of British banking, Jenkins' persona and background is vastly different to his predecessor Diamond, who was widely criticised by MPs across a number of Treasury Select Committees (TSC) in the wake of the Libor scandal for not having enough retail banking experience.
Jenkins had a total potential pay package, including pension, basic salary, and incentives worth £8.6m (€9.9m, $13.6), but in February 2013 he snubbed a potential £2.75m bonus after saying it would be 'wrong' to receive extra compensation due to the number of mis-selling and market manipulation scandals that have rocked the bank.
"The year just past was clearly a very difficult one for Barclays and its stakeholders, with multiple issues of our own making besetting the bank," said Jenkins in a statement at the time.
"I think it only right that I bear an appropriate degree of accountability for those matters, and I have concluded that it would be wrong for me to receive a bonus for 2012 given those circumstances."
In the same month, Jenkins delivered details on his 'Transform' programme to turnaround the bank, by sending out a memo to the bank's 140,000 employees saying performances and rewards would be judged against a set of core values, including integrity and respect for others.
"The notion that there must always be a choice between profits and a values-driven business is false. Barclays will only be a valuable business if it is a values-driven business," said the memo.
"There might be some who don't feel they can fully buy into an approach which so squarely links performance to the upholding of our values. My message to those people is simple: Barclays is not the place for you. The rules have changed. You won't feel comfortable at Barclays and, to be frank, we won't feel comfortable with you as colleagues."
© Copyright IBTimes 2023. All rights reserved.