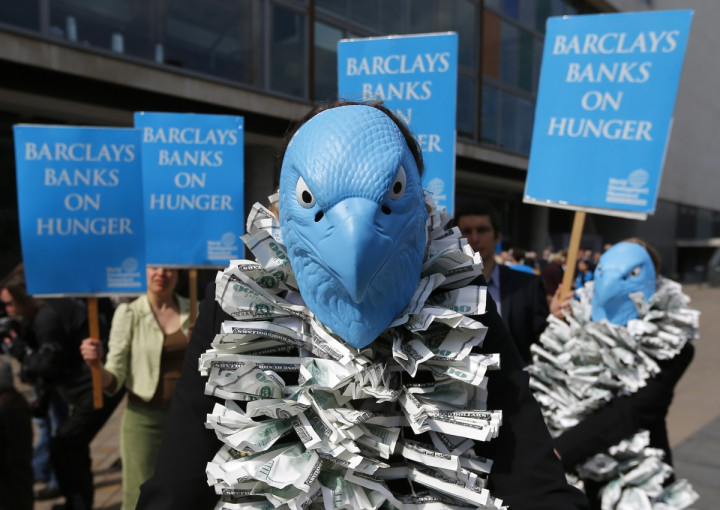 Barclays boss Antony Jenkins knew that he faced an incredibly difficult task to turn around the bank's tattered reputation after Bob Diamond and his motley crew left the group.
Barclays had become the first bank to settle over the manipulation of one of the world's most important interbank lending rates - Libor.
Society has grown tired of banking "misdemeanours". These transgressions span mis-selling to the public, as well as to small to medium enterprises, through to large scale market manipulation and lawsuits over all sorts of questionable acquisitions and fundraising drives. Jenkins has a tough gig.
However, two years after he took over the reins, is it fair to keep blaming "legacy issues"?
'Transforming Barclays'
Jenkins took over from Diamond in August 2012, only two months after the bank settled with US and UK authorities over Libor fixing charges.
Jenkins, often dubbed the "Mr. Nice" of British banking, was Barclays' antidote to his predecessor Diamond, who was widely criticised by MPs and the public for being completely out of touch with the average person on the street; his expertise was investment banking, with little understanding of retail banking.
He was blamed for fostering a culture where traders celebrated with Bollinger for manipulating the markets even though he had not executed any of the trades himself. However he took the rap.
After six months of getting his feet wet at Barclays, Jenkins then delivered details on his "Transform'" programme. He sent out a memo to its 140,000 employees saying performances and rewards would be judged against a set of core values, including integrity and respect for others.
"The notion that there must always be a choice between profits and a values-driven business is false. Barclays will only be a valuable business if it is a values-driven business," said the memo.
"There might be some who don't feel they can fully buy into an approach which so squarely links performance to the upholding of our values. My message to those people is simple: Barclays is not the place for you. The rules have changed. You won't feel comfortable at Barclays and, to be frank, we won't feel comfortable with you as colleagues."
Two years on Jenkins still seems to be cleaning up the mess - how far has his transformation gone?
Litany of Legacy Woes
Barclays' wallet has been hit three times in under a week.
The latest was a UK High Court judge ruling that the bank misused confidential information from CF Partners to acquire carbon trading firm Tricorona in 2010.
Barclays agreed to pay CF Partners £7.8m (€10m, $12.7m) to settle the case – a small slice of the £75m the group originally tried to get out of the British lender in compensation.
Earlier this week, Barclays also agreed to pay £37.7m to the Financial Conduct Authority for "failing to properly protect" £16.5bn worth of customers' assets.
A few hours later, the Securities and Exchange Commission announced that Barclays will pay £9.2bn, for compliance failings relating to the acquisition of part of the now-defunct Lehman Brothers, and undertake remedial measures to improve its system, which includes hiring an independent compliance consultant.
A few months back, Barclays paid a penalty over a Gold Fix, for which it received a £26m charge.
Barclays is also currently fighting a £299m lawsuit by the Federal Energy Commission (Ferc) over alleged manipulation of commodity futures contracts between 2006 and 2008.
Although Ferc released documents to show four traders on Barclays' West Coast power desk were rigging electricity prices, the bank said: "We are disappointed by the action that Ferc took and strongly disagree with the allegations made by Ferc against Barclays and its former traders in the Ferc's Order To Show Cause."
"We believe that our trading was legitimate and in compliance with applicable law. The Order To Show Cause is by its very nature a one-sided document, and does not reflect a balanced and full description of the facts or the applicable legal standard. We have cooperated fully with the FERC investigation, which relates to trading activity that occurred several years ago. We intend to vigorously defend this matter," it added.
Jenkins has since announced that the group was largely paring back on its investment banking activities and return to a 'Go-To Bank'.
In May this year, Barclays said it would cut 14,000 jobs by 2014, a figure which is set to rise to 19,000 within three years, mainly from its investment banking division, and many of them in Britain.
In the second quarter of 2014, Barclays' underlying profits fell 8% on the previous year. Its investment bank profits tanked 46%.
Under Jenkins' Watch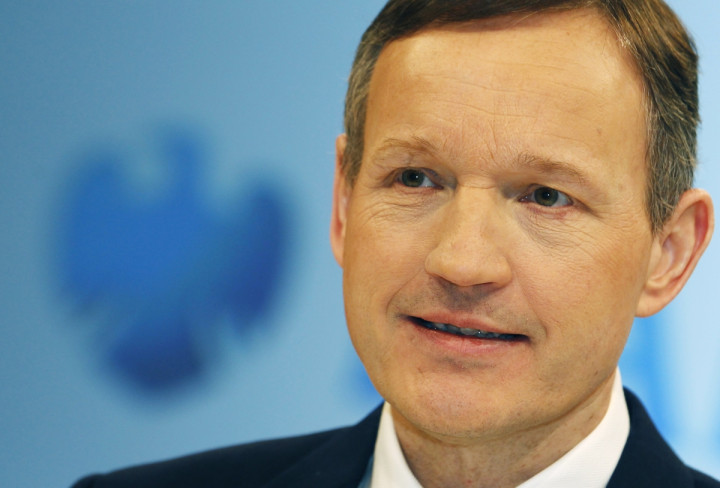 So where next for Barclays?
First off, in 2013, Barclays had to issue £5.8bn-worth of new shares to plug up a £12.8bn shortfall in its balance sheet.
A year later and it is still battling a raft of retail and institutional banking nightmares, from foreign market manipulation to mis-selling claims.
Media outlets have reported on 26 September that this could come to a close as early as November this year, although a settlement amount has yet to be determined. Alongside the likes of Royal Bank of Scotland and HSBC, Barclays' settlement will be part of the £2bn in total fines touted by sources.
Meanwhile, Jenkins will have to cross swords with the New York State Department of Financial Services (DFS), headed by Superintendent Benjamin Lawsky, who intends to place government monitors in the American offices of Barclays and Deutsche Bank as part of its probe into alleged manipulation in the foreign exchange market.
Jenkins has yet to reply to allegations: "Barclays cannot comment over an ongoing investigation," he said.
Furthermore, New York Attorney General Eric Schneiderman filed a lawsuit claiming Barclays maximised profits by executing a bulk of transactions through HFT on dark pool trading platforms.
The bank's HFT controversy bears close similarity to practices exposed by Michael Lewis's book Flash Boys: A Wall Street Revolt.
Lewis's book claims that, with the use of expensive fibre optic lines, high frequency traders are able to get ahead of the regular buyer's order, allowing them to profit from knowledge of prices in slower feeds.
In other words, those people with the means at their disposal can essentially rig the markets.
According to Schneiderman, who based his lawsuit around internal communications provided by former Barclays employees, the bank claimed dark pool trading allowed it to "protect" clients from "predatory traders" by using HFT speed to get better prices for customers.
Barclays said the lawsuit should be dismissed because "many allegations were taken out of context and Schneiderman misconstrued parts of its marketing material" relating to its dark pool trading platform.
It added that Schneiderman does not have the authority to accuse the bank of fraud and deceit under New York's Martin Act, which aims to protect investors when the purchase, sale or exchange of a security is misrepresented.
These allegations stem from trading practices under Jenkins' watch - this does not amount to another legacy from Diamond's tenure.
With this in mind, Barclays, as well as Jenkins and former CEO Diamond, face a US class action lawsuit against for allegedly lying to customers over its dark pool trading practices.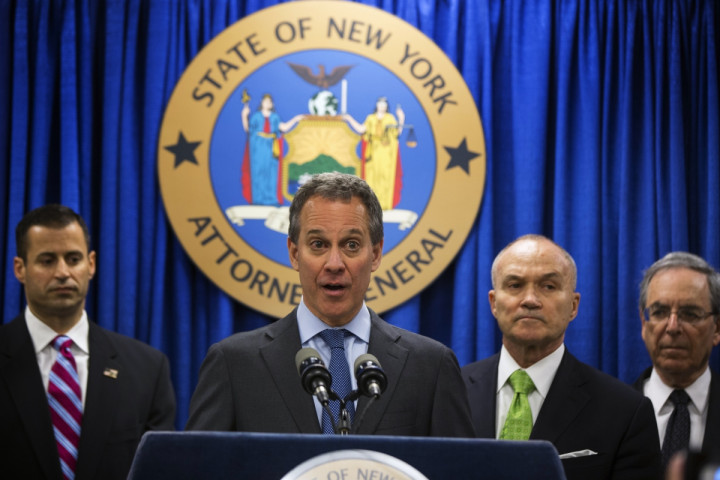 The lawsuit, filed in New York by Barbara Strougo, names Barclays, Jenkins, Diamond, finance director Tushar Morzaria and ex-finance chief Chris Lucas as defendants.
On top of this, Barclays still faces a number of costly retail issues that stem from when Jenkins ran the group's retail operations for several years.
Jenkins held the title of global retail CEO since 2009 and ran the Barclaycard Global Operations since 2005 and took over the Presidency of Barclaycard US in 2007.
The Financial Conduct Authority revealed this week that Barclays Bank was the most complained about financial services firm in Britain between January and June of this year.
Diamond without doubt departed under a cloud, but how much longer can Jenkins invoke the legacy argument?