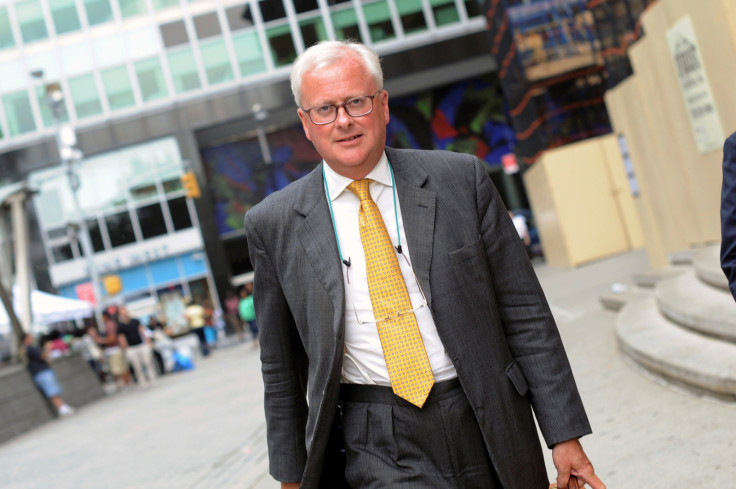 The Barclays Four trial will see the first UK senior bankers face criminal charges over their activities during the financial crisis almost a decade ago. This news has been met with mixed reactions.
After a five-year probe the Serious Fraud Office (SFO) inquiry has charged the bank and four former top executives – John Varley, Roger Jenkins, Thomas Kalaris and Richard Boath – with conspiracy to commit fraud and the provision of unlawful financial assistance contrary to the Companies Act 1985.
The charges relate to Barclays' dealings with Qatar during its £11.8bn ($15bn, €13.4bn) fundraising in the 2008 financial crisis.
The news took many by surprise. Many observers thought the SFO would look over the precipice and step back from the brink of a trial.
The reason why so few bankers around the world have ended up in the dock is because it was thought a long trial, full of mud-slinging, would end up weakening not only the bank in question, but the wider financial system.
ITV political editor Robert Peston tweeted: "As someone who lived and breathed the financial crisis and banking in that era, my considered response is WOW."
Wow moment
Hargreaves Lansdown senior analyst Laith Khalaf added: "The SFO hasn't pulled any punches, and Barclays now finds itself facing yet another regulatory battle.
"The bank is already facing litigation from the US Department of Justice and an FCA investigation into its current boss, Jes Staley, for trying to uncover the identity of a whistleblower. Skeletons seem to be jumping out of lots of closets at once for Barclays."
Earlier this month the Royal Bank of Scotland (RBS) reached a £200m settlement with investors, allowing former chief executive Fred Goodwin to not appear in court to give his account of the crisis that led to lender's near collapse nine years ago. RBS is still 73% owned by the taxpayer.
However, some Barclays defenders point out that the affair was a result of unprecedented stress in the financial markets and an effort to avoid a partial nationalisation. The actions of the senior Barclays team did taxpayers and their own shareholders a massive favour, they argue.
Jonathan Pickworth, partner at global law firm White & Case, said: "Why is it in the public interest to prosecute the bank for its fundraising efforts almost a decade ago?
"Who does it punish and what purpose does it serve? All the former management team moved on many years ago. This will only hurt the current shareholders and today's hardworking employees."
While it is right that bankers should answer for their actions during the financial crisis in court, some argue if these are the right bankers.