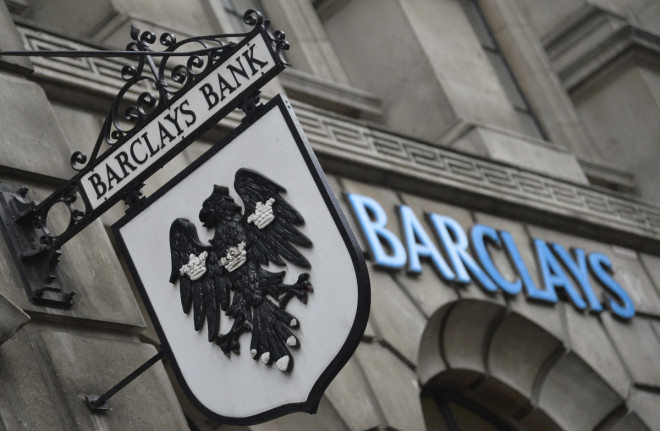 Barclays's head of mergers and acquisitions, Paul Parker, is expected to quit.
Parker's departure will take to four the number of top executives the British bank has lost this week, ahead of its strategic revamp, the Financial Times reported.
Paul Parker, who was the M&A head at Lehman Brothers before its US division was acquired by Barclays in 2008, has been eased out as part of management changes to be announced next week, the newspaper reported.
Parker, among the world's most senior M&A bankers, is advising Canadian firm Valeant Pharmaceuticals on its near $50bn (£29.6bn, €36bn) bid for US-based Allergan, alongside US-based cable group Comcast's $42bn buyout of its competitor Time Warner Cable, the report added.
Pursued by Reuters, a Barclays spokeswoman refused to comment.
Bad Bank
Barclays will announce next week the creation of a "bad bank" to hive off non-core and non-performing assets in a bid to repair its battered balance sheet.
Sources told IBTimes UK that the British lender is looking to streamline its business, which has already resulted in one of its most senior executives, Skip McGee, leaving the bank.
The British bank is tipped to unveil the major move on 8 May. The group currently has around £54bn (€66bn, $91bn) in the Exit Quadrant portfolio.
Morrice, Harte and McGee
Barclays Asia-Pacific chairman and chief executive Robert Morrice has announced his retirement from the role after working for the bank for 17 years.
His role will now be split between 45-year-old chief operating officer for Asia Pacific, Andrew Jones, and 50-year-old Eiji Nakai, the CEO of the UK lenders Japanese unit.
On 1 May, Barclays said it has appointed Michael Harte as chief operations and technology officer amid a shake-up in the structure of the group.
Barclays confirmed in a statement that Harte will report directly to Barclays's CEO Antony Jenkins and will also be a member of the group's Executive Committee.
On 29 April, Barclays revealed that the head of Barclays Americas, Skip McGee, was leaving immediately amid the shake-up.