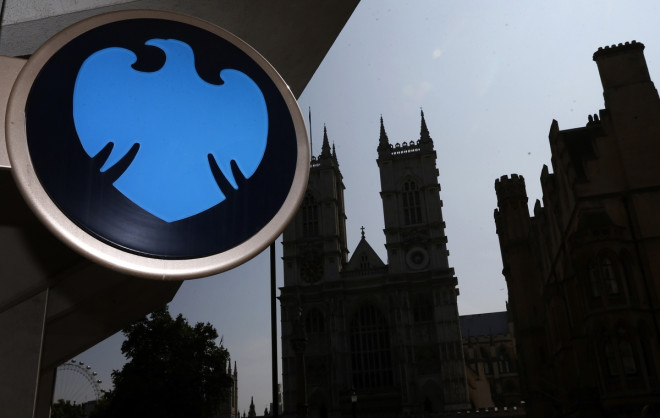 Barclays is set to reveal that it is creating a 'bad bank' to hive off non-core and non-performing assets in a bid to repair its battered balance sheet.
Sources tell IBTimes UK that the British lender is looking to streamline its business, which has already resulted in one of its most senior executives, Skip McGee, leaving the bank.
Barclays is tipped to unveil the major move on 8 May but sources say that the details have still not yet been finalised.
However, the co-head of Barclay's investment bank, Eric Bommensath is set to run the internal bad bank. The group currently has around £54bn (€66bn, $91bn) in the Exit Quadrant portfolio.
Barclays declined to comment.
On 29 April, Barclays confirmed that the head of Barclays Americas, Skip McGee, will be leaving the lender immediately, amid the lender merging its US business units.
Barclays said in a lengthy statement that as a result of new US regulations, it has made a number of changes to its North American business units, which means it has to establish an Intermediate Holding Company in the US, incorporating all of its subsidiaries in the region by 1 July 2016.
Internal Bad Banks
In November last year, the Royal Bank of Scotland (RBS) announced that it created an internal "bad bank" in a bid to hive off and eventually pare down most of its £38bn worth of toxic assets within two years.
RBS said it would even it plans to remove 55-70% of toxic assets over the next two years, following the creation of the "bad bank".
As part of its RBS Capital Resolution plan, the group revealed that these risky assets "consume" 20% of its capital and said it plans to eliminate all the toxic assets within three years.
"Dealing with these assets now will strengthen our capital position, and speed recovery in our core business and the path to privatisation," said RBS in a statement.
"It will also remove distractions that have taken so much management time in recent years, stopping us concentrating fully on the customer.
"It will have strong, transparent governance through a board sub-committee that reports regularly to the main board."
Five years ago, RBS' non-core assets totalled £258bn and has since reduced risk through its non-core division.