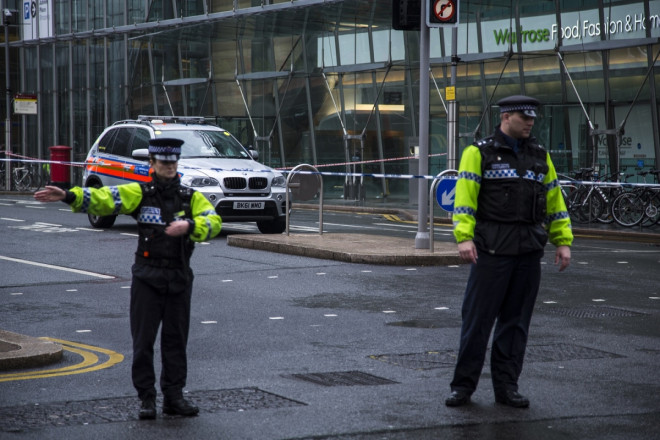 A suspicious package found at Canary Wharf this morning has been confirmed as a false alarm after security carried out a controlled explosion.
The financial centre, home to some of the world's largest financial powerhouses, was put on lockdown following reports of the package this morning.
A controlled explosion reportedly took place after a bomb disposal robot was spotted entering the district, next to Barclays HQ in Churchill Place.
The Metropolitan Police Service was called to the financial district, at the Isle of Dogs, east London at 9am after reports of a suspicious package in Churchill Place.
Roads into and out of the district were closed as police officers also cordoned off parts of Canada Square. However all roads have now been reopened and cordons taken down.
Sections of the Canary Wharf shopping mall were also closed while police investigated the package.
The London Underground remained open throughout the scare and workers remained calm as they were directed away from the area.
As part of the Met Police's policy to not comment on suspicious packages or false alarms, a spokesman would not confirm or deny whether a controlled explosion had taken place but said police would soon end their investigation and reopen the area.