Barclays Paying $280m to Settle Faulty Mortgage Bond Lawsuit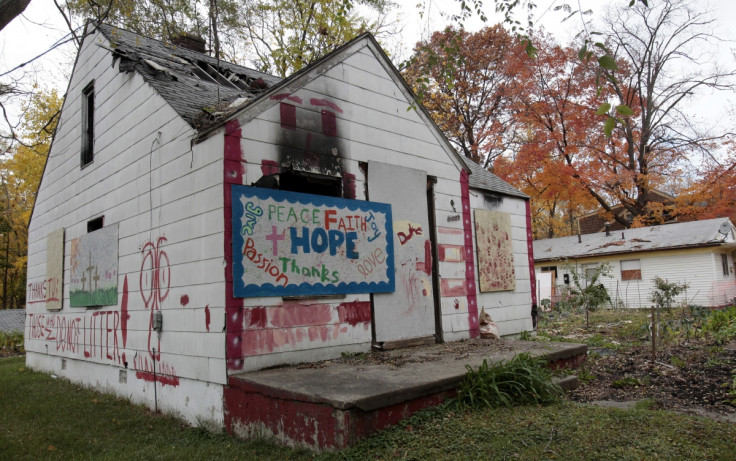 Barclays will cough up $280m to settle a major mortgage backed securities lawsuit that was launched by the Federal Housing Finance Agency in 2011 against 18 banks.
According to the US regulator, Barclays will pay the massive charge to settle claims that it misled Freddie Mac and Fannie Mae into buying $4.9bn (£2.9bn, €3.5bn) in mortgage backed securities, which later financially crippled the groups.
Barclays said in a statement that the settlement charge will not affect 2014 earnings and that it is pleased to have reached a deal.
The deal will mark the 11th settlement for the FHFA which has resulted in $15.9bn in recovered funds for the collapsed government backed mortgage groups.
It has already settled with Citi, JPMorgan, Morgan Stanley and Deutsche Bank.
The multi-million settlement is yet another financial knock as Barclays defends itself concerning a boost in bankers' bonuses over the last year.
Speaking at Barclays' annual general meeting on 24 April, the bank's outgoing Chairman David Walker defended the bank's decision to increase staff bonuses and incentive rewards to £2.38bn in 2013, from £2.17bn in 2012, despite regulatory retributions and a drop in profits.
It also warned of a a profit dip in the first quarter this year at the AGM.
In 2012 the bank was hit with a £290m fine from UK and US regulators over attempts by some of its traders to manipulate a key benchmark rate, Libor, in their favour.
Barclays has also put aside £2bn to cover the cost of its mis-selling of payment protection insurance (PPI) to customers, and billions more to cover the mis-sold interest rate hedging products.
It dodged a €690m fine from European regulators for operating in a banking cartel in the euro interest rate derivatives market because it blew the whistle. Its co-conspirators were Deutsche Bank, Société Générale and RBS.
Meanwhile, Barclays could face another set of fines after the bank revealed that it has launched an investigation into how 27,000 customers' data had been stolen and sold on the black market.
Barclays said in a statement on 9 February that it has notified regulators over the data breach and started a probe.
"This appears to be criminal action and we will co-operate with the authorities on pursuing the perpetrator," said Barclays.
It added that its initial findings suggested that the files were linked to the Barclays Financial Planning business, which closed in 2011.
The case is Federal Housing Finance Agency v. Barclays Bank Plc, et al, U.S. District Court, Southern District of New York, No. 11-06190.
© Copyright IBTimes 2023. All rights reserved.