Bates Motel star Freddie Highmore teases 'clever writing' and 'impending doom' in season four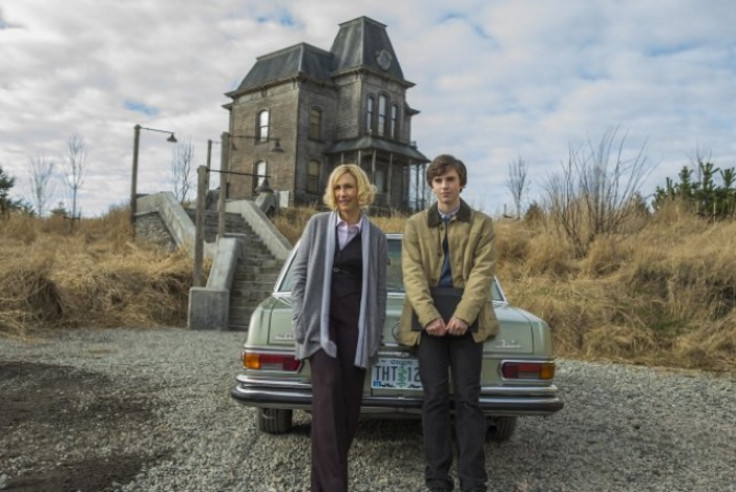 Bates Motel's fourth season began in the US on Monday night (7 March), and it's safe to say that both the writers and the cast intend to amp the crazy up to the fullest in the episodes that follow, if the tone of the premiere is anything to go by. As fans of the series know, the prequel show has been renewed for a fifth season and as the storyline escalates, it seems plausible that it will reach its inevitable conclusion by that time.
Subsequently, that also means that Norman Bates is likely to get a lot closer to his big-screen psychopath persona that Alfred Hitchcock enthusiasts know all too well.
Considering that, during a recent set visit, Collider learned that viewers will "definitely see a transition in Norman this season" while Nestor Carbonell, who plays Sheriff Alex Romero on the show also promised: "We're building up to the film in essence, or an element of the film. I don't know how close we're going to get to that. I think certainly in terms of the persona of Norman Bates, we're seeing him grow up from a young boy troubled, completely unaware of his blackouts, of his tendency he has, to a young man."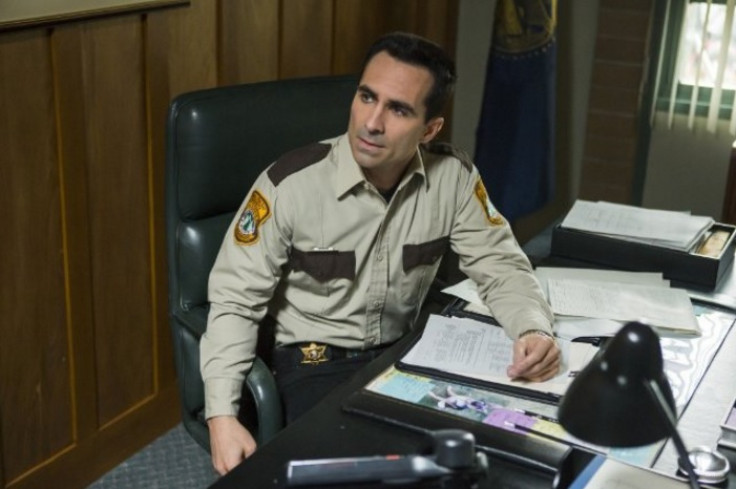 Nestor Carbonell also teased how Norman might start to become aware of what he's actually doing when he suffers from his blackouts
James Dittiger / A&E Television
He also teased that Norman might even start to become more aware of what he is doing and his actions would then take on a much more menacing tone. "We'll see whether it becomes more calculating or not, whether he's now fully aware of what he's capable of or what he has done and whether or not he starts to manipulate," Carbonell continued. "He's incredibly bright, whether he uses his smarts to get around things...that'll be the fun part."
The entertainment website also talked to Norman himself, Freddie Highmore, about the season and how closely it will lead up to the iconic movie by the end of the series. While Highmore didn't really give any obvious indication that film Norman might be insight, he detailed how he enjoys playing a character that people have already sussed out."It is great as an actor to have that sense of impending doom because you can play against it, and that's what the writing is so clever as doing as well," said the 24-year-old.
"You can set Norman up to be the nicest guy possible because in the back of people's minds as they watch is the sense of, 'we know what is really going to happen.' So it is fun to make him as charming and as lovable as possible, and so far it is possible, and then eventually the rug will be ripped away from beneath the audience's feet."
One thing that is bound to start developing during season four, ahead of the events that spark the ones in the film, is the distancing between Norman and his mother Norma, which Psycho fans will be aware, leads to the latter's demise. Vera Farmiga, who plays Norma in the series, touched upon this saying that this year "what we're going to be seeing is autonomy, separation and a disconnectedness."
"Year after year she just lassos him with her umbilical cord," she went on to explain, "and I think that cord is frayed at this point, and it breaks, and he is released. What you see between them is they're lost in this labyrinth, this maze — this murky, murky maze of strife and guilty and torture and sadness and grief and instability, so much so that they've even lost track of each other trying to find their way out now."
Bates Motel continues in the US on Monday nights at 8pm CST/9pm EST on A&E.
For more entertainment news, follow A-List on Twitter @Alistinsider
© Copyright IBTimes 2023. All rights reserved.