Christopher Nolan's The Dark Knight Trilogy undoubtedly set a new standard in terms of more mature comic book movies when it began back in 2005 with Batman Begins. Between them, the films made nearly $2.5bn (£1.7bn) and earned nine Academy Award nominations, with two wins.
All aspects of the films were praised for cinematography, gritty tones, and acting performances. This catapulted lead actor Christian Bale straight to the top of everyone's 'Favourite Batman' lists.
However, it turns out that despite all the critical acclaim he received for his portrayal as Bruce Wayne, the 42-year-old English actor wasn't completely satisfied with the level of performance and still feels like he could have done more with the character.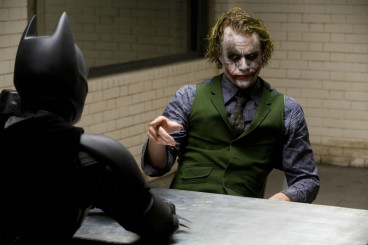 "I didn't quite manage what I hoped I would through the trilogy," he told Yahoo in a recent interview. "[Nolan] did, but my own sense of self is like, I didn't quite nail it."

"Batman, he's this very, very dark, messed-up character," The Big Short actor continued, detailing how he never thought he managed to really present the twisted nature of the DC Comics character. "I found when I put on the suit I went, 'I just feel like a bloody idiot if I don't use this as a means to kind of [show] his true, monstrous self that he allows to come out in that moment.'"
Bale said he believes his dissatisfaction boils down to the fact he was a bit thrown on set by The Dark Knight co-star, the late Heath Ledger, whose version of iconic villain The Joker was widely praised and even earned him a posthumous Oscar in 2009.
"Heath turned up and just kind of completely ruined all my plans," Bale said of his on-screen foe, in evidently more ways than one. "I went, 'He's so much more interesting than me and what I'm doing.'"
While Bale won't get another chance to land his Batman performance just the way he originally hoped for, Ben Affleck will be seen as The Caped Crusader for his first time in upcoming DC film Batman v Superman: Dawn Of Justice, which reaches UK cinemas on 25 March. Let's just hope he's a bit more pleased with his portrayal than his predecessor when it eventually comes out.
For more entertainment news follow A-List on Twitter @Alistinsider