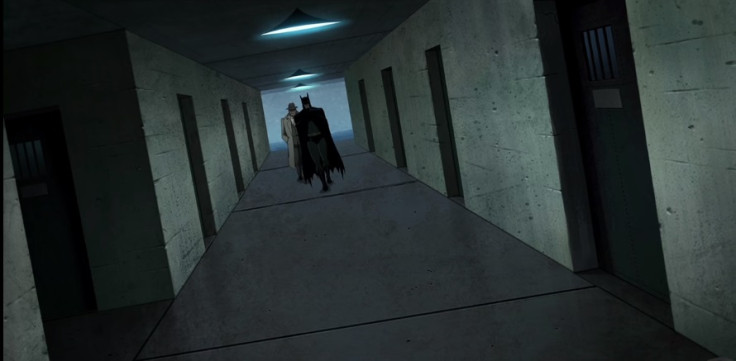 Warner' upcoming animated adaptation of the notoriously dark graphic novel Batman: The Killing Joke is soon to be released and DC Comics fan can hardly wait to get their eyes on it. Fortunately for them then, that in anticipation of the film's debut at San Diego Comic-Con later this month, DC Entertainment have unveiled an unsurprisingly eerie first-look clip.
In it, Batman and police Commissioner Gordon travel to Arkham Asylum in the hopes of interrogating the Joker and potentially coercing him into making some kind of truce with the Caped Crusader. However, during the hero and villain's frosty exchange, Batman grabs the Joker's hand, only to discover that it might not really be him...
Check out the clip which begins around the 3:56 mark during the YouTube video below...
Originally published in 1988, Alan Moore's The Killing Joke also features well-known characters Alfred Pennyworth and his Gordon's daughter Barbara. Harvey Dent aka Two-Face (who too can be glimpsed in the clip alongside his iconic double-sided coin) and The Penguin also make brief appearances.
The comic's plot focuses solely around The Joker's escape from Arkham Asylum, hell bent on capturing Gordon and making him insane to prove to Batman that even the most well-respected citizen in Gotham can be turned crazy after just "one bad day."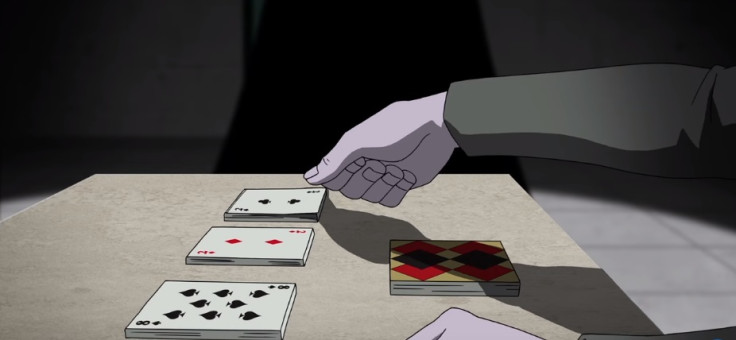 Known for the story's violence, the film will mark DC Universe Original Movie franchise's first R-rated movie, including the ones that have had a cinematic release. In the animated picture directed by Sam Liu, Star Wars actor Mark Hamill will be lending his voice once again to The Joker while Kevin Conroy (Justice League: The Flashpoint Paradox) will be portraying hero Batman. After Comic-Con, the film will be available to purchase on Blu-ray in the US from 2 August. It will be released in the UK on the 8th days.
For more entertainment news follow A-List on Twitter @Alistinsider